Broker update from the Lismore flood disaster | Insurance Business Australia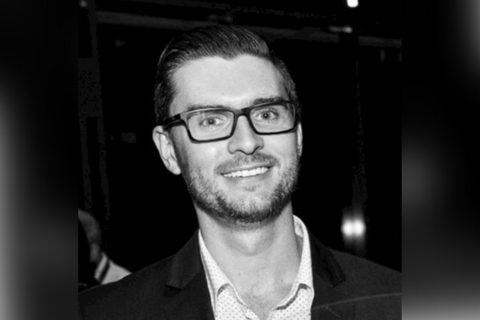 Dudgeon Berry Insurance Group recently reopened their Lismore office. In March, their office - together with every other building in the CBD - was inundated by devastating flooding. During the height of the disaster, without an office, the family run brokerage continued to manage calls from dozens of flood victims, many without insurance coverage.
Insurance broker Daniel Berry (pictured above) said underinsurance is a big issue for many of his customers. However, he added that residents who bought flood cover through brokers are generally doing better with their claims than those who purchased policies directly from insurance companies.
Berry said dealing with flood claims is certainly not over yet but he's glad to be back in the office.
"It was a good day yesterday to welcome this incredible team back to the new office," said Berry's LinkedIn post announcing their return.
Read more: Lismore aims to "build back better" after devastating floods
Rather than flood proof, Berry said the new office is built to make dealing with the next flood easier.
"We have rebuilt the office in a way that hopefully in the future, even when another flood comes, we're able to remove everything relatively easily," he said.
Berry said that the recent flood disaster during March and April hasn't stopped businesses in the CBD from returning to rebuild.
"In the CBD itself, where we are located, I get the sense from a lot of people that they're wanting to get back to business as usual and continue operating there," he said.
However, he said some residents in areas outside the CBD are considering what their long-term plans might be.
Dudgeon Berry Insurance ended up managing about 200 flood-related claims.
"We've been able to settle a substantial amount of those: about 40% of claims are finalized with several very close. So we're sitting at about $4.3 million in claims payments that have been raised already and those clients are incredibly grateful," he said.
Berry explained the underinsurance issues.
"Underinsurance is definitely a huge issue and that goes in turn with those settlements. A lot of people are underinsured and that's left them with only the option of a cash settlement. So they're basically just paying out the limits within the policy but they don't have enough to engage an insurer's builder and go through that process," he said.
Berry said that roughly one quarter of his clients were underinsured but most of those were "not substantially underinsured" and came in very close to the figure they needed. He said the rising cost of building materials could be playing into this underinsurance issue.
Another problem is the lack of availability of suitable temporary housing for clients who do have this insurance coverage. He said some people have been told that they could be waiting another 18 months.
"There are a lot of people that are couch surfing and going from house to house and still trying to secure some sort of semi-permanent accommodation," he said.
"There's just literally no accommodation available whatsoever. In saying that, for some of those people, there might be other solutions like caravans and motorhomes but they're not prepared to stay in that sort of accommodation and would rather stay with someone they know and have a have a roof over their head," he said.
During a previous interview with Insurance Business, Berry said his brokerage was advocating for a number of clients whose insurance policies didn't actually specifically cover floods. Feedback is slowly coming in on those claims following inspections and reports from hydrologists.
"The feedback from some of those claims has been quite good actually. They're establishing that there are damages sustained to the properties outside of what the flood definition is which means that there are elements of their claim which should be accepted," he said.
Berry said there is a possibility that damaged ceilings, contents and other items could be covered under some policies.
"It's obviously on a case-by-case basis so it's each client is different and each risk has its own intricacies," he said.
Read more: PERILS unveils latest insurance losses for March 2022 Queensland and NSW flood
Now that weeks have passed after the record east coast floods, how does Berry, who grew up in Lismore, see the town's future? He agrees that these floods are a turning point.
"Given the scale of this event I think there's a general realization that we can't just keep doing what we're doing at the moment," he said.
Berry said one option to help make flood cover become more available and affordable could be making the excess payments on this coverage much higher. In that way, claims could only be made in circumstances were homes were very severely damaged.
Another option being discussed, he said, is extending the government backed cyclone insurance program for northern Australia to cover some flood events.
However, despite the flood tragedy and its ongoing issues, Berry is relatively upbeat about how his community has dealt with it and the benefits of insurance.
"I think the message that I'd like to get out is that we've been able to get a lot of funds back into the community through insurance coverages and that's fantastic," he said.