Bureau of Meteorology declares La Niña for Australia | Insurance Business Australia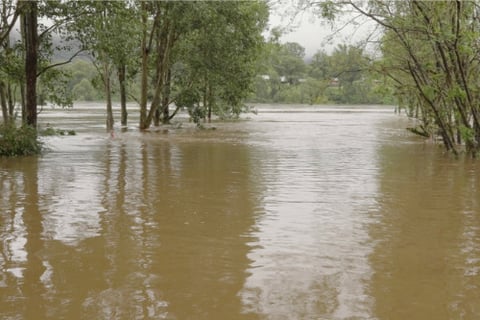 Brace yourselves! The Bureau of Meteorology (BoM) has declared that La Niña has developed in the Pacific Ocean.
BoM Head of Operational Climate Services Dr Andrew Watkins explained that rainfall usually focuses on the western tropical pacific during La Niña, leading to a wetter-than-normal period for the eastern, northern, and central parts of Australia.
He added that the weather event increases the chance of cooler-than-average daytime temperatures for large parts of the country and the number of tropical cyclones.
"The last significant La Niña was 2010-12. This strong event saw large impacts across Australia, including Australia's wettest two-year periods on record, and widespread flooding," Watkins said.
"La Niña also occurred during spring and summer of 2020-21. Back-to-back La Niña events are not unusual, with around half of all past events returning for a second year."
Watkins offered assurances that the BoM predicts this year's La Niña will not be as strong as the 2010-12 event. However, it expects the weather event to persist until at least the end of January 2022.
"Every La Niña has different impacts, as it is not the only climate driver to affect Australia at any one time," Watkins added. "That's why it is important not to look at it in isolation and use the Bureau's climate outlooks tools online to get a sense about likely conditions for the months ahead."
Read more: Suncorp: Australians fail to consider natural disasters when relocating
Whether Australia will face a La Niña weather event as strong as the one in 2010-12, local governments and the insurance industry have already been preparing for extreme weather events.
The Queensland Government, for example, recently announced new $10 million funding for natural disasters to lower the cost of insurance in the region. The grants are available to 33 councils and the Weipa Town Authority in high-risk, cyclone-prone coastal areas within 50 kilometres of the coastline, according to 7News.com.au.
Meanwhile, Lloyd's Disaster Risk Facility (DRF) launched the first retail parametric cyclone insurance product, called Redicova, in Northern Australia.
Developed by Karen Hardy, a Northern Australian with more than 20 years of insurance experience, Redicova uses sophisticated track maps that follow cyclones and plot their journeys when they reach and continue over land. Based on BoM data, the new product's claims will be paid within days using the latitude and longitude of the policyholder's insured situation.
Furthermore, the Insurance Council of Australia (ICA) is focused on coastal areas as they become increasingly vulnerable to the impacts of climate change. Last week, it warned the government that it will take $30 billion to provide risk mitigation to protect coastal communities.