Bushfire crisis brings industry together | Insurance Business Australia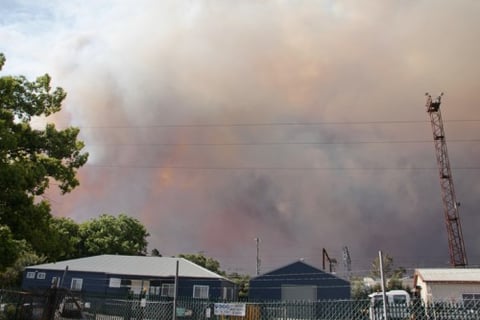 High winds and hot temperatures combined to create a day of devastation last week, with a million hectares of land scorched by the biggest fire front ever recorded in Australia.
However, it seems the worst may be yet to come, as officials have warned that a horror summer is on the cards with temperatures likely to tip 30C once again this week.
"It's going to be a long, difficult fire season, and we've got the worst of our conditions typically ahead of us over the coming months as we head into summer," said Rural Fire Service Commissioner Shane Fitzsimmons. "We simply aren't going to get the upper hand on all of these fires," he added.
While the events are undeniably devastating – hundreds of homes and businesses have already been lost in the fires – there is some reassurance for those at risk, as the entire insurance industry joins forces to provide the most comprehensive support possible.
"This is where you see the best of the insurance profession – from insurance companies, to loss adjusters, to brokers – the entire industry goes into action to minimise the impact and help people recover," said Adam Squire, head of claims at Gallagher.
While brokers and insurers don't always have the smoothest of relationships, Squire was quick to praise the insurance firms for the way they have so far responded to the fires.
"Insurers are really good and very supportive of trying to minimise the impact of this horrendous event," he told Insurance Business. "It really is a team effort across the whole profession and, although it's easy to get focused on the difficulties at a time like this, there are countless stories of the industry coming together to help people in their time of need."
IAG, the insurer most exposed to bushfire claims across NSW and Queensland, also confirmed it is scaling up support for customers and brokers in affected regions.
"We are continuing to monitor the fire conditions in the affected areas and have additional claims teams and assessors on standby ready to support our customers," said Luke Gallagher, executive manager of short tail claims.
"Our assessors and builders have also been briefed to ensure they are ready to help customers with emergency support once it is safe to enter the areas, and we have also extended our call centre capacity to help affected customers lodge their claims as soon as possible."
As of Wednesday last week, IAG had received more than 260 claims across its NRMA, CGU and WFI Insurance brands with the majority of claims relating to property damage in NSW.
IAG also encouraged brokers to lodge their clients' claims as soon as it is safe to do so, and with as much detail as possible, in order to secure the best level of support.
"If a broker is making a claim on behalf of a customer, they should provide as much detail as possible, so claims can be triaged depending on severity and immediate assistance can be organised to those who most need it," said Gallagher.
Tony Clark, CEO of NTI, also confirmed the insurer has received a number of claims related to the ongoing crisis but said the entire insurance industry is well prepared for such an event.
"We work with an industry that prides itself on planning and managing adversity, so we expect to see only a modest rise in claims," he told Insurance Business. "During natural disaster events we always maintain direct communication with our brokers, and our customers, to ensure they have disaster management plans in place."
Clark also confirmed NTI has a dedicated disaster team which consists of specialists from around the business including claims, repair management, people and capability, marketing, and projects.
"This team has implemented a range of strategies for disaster management," he said. "Thanks to the team's tested crisis scenarios and action plans, we are more prepared than ever for these kinds of events."
Importantly, Clark also echoed the sentiments of many others in the industry, and urged brokers and their clients to keep personal safety as the top priority.
"We urge our customers to stay safe and lodge their claims as soon as possible if they have encountered a loss as a result of the fires," he said. "Safety must come first."