Bushfire in Western Australia is extinguished | Insurance Business Australia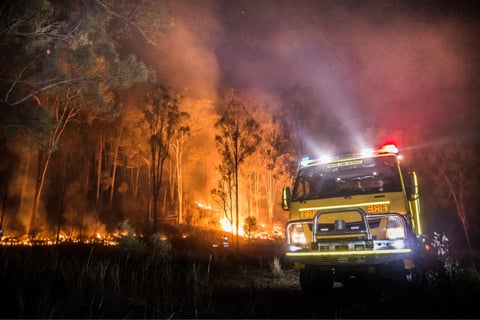 A bushfire in southern Western Australia (WA) that threatened homes and residents has already been extinguished.
On Thursday, the bushfire burnt through four hectares, less than a kilometre from Albany's central business district on the west side of Mount Clarence, according to PerthNow. Albany is 417 kilometres southeast of Perth and has a population of about 39,000 people.
After extinguishing the blaze, the Department of Fire and Emergency Services (DFES) offered assurance that firefighters patrolled the area and mopped up last night. However, it has not yet determined the cause of the fire.
Read more: QBE: Australians still unprepared for severe weather, natural disasters
The bushfire highlighted the vulnerability of many Australians from fire and other natural disasters as climate change causes more frequent and severe weather events.
In a recent report, QBE Insurance (QBE) found that 71% of Australians do not have a plan for extreme weather or natural disasters hitting their homes. Moreover, 37% claimed they do not have an emergency plan because they don't think they need one.
Of the people whose homes or property have been damaged by a severe weather event, 37% said hailstorms were the most common cause of damage. However, 28% of the respondents said they were more concerned about storms, while 23% were more concerned about bushfires.