Coffs Harbour's massive hailstorm: 2,000 claims and counting | Insurance Business Australia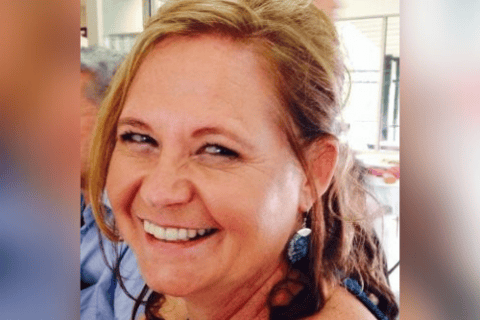 The Insurance Council of Australia (ICA) says Coffs Harbour residents have lodged about 2,000 claims following a massive hailstorm that hit the Mid North Coast region on Wednesday. The ICA said two-thirds of the claims are for motor vehicle damage.
Phone calls by Insurance Business to brokers in the area confirmed that some have been inundated with damage claims. One receptionist said her colleagues couldn't talk because, "They're all very busy dealing with claims."
A broker apologetically remarked, "I'm sorry, I'm really under the pump at the moment. It's just horrendous."
Trisha Herraman (pictured above), account manager with Aviso EIA Insurance Brokers in Coffs Harbour, spoke to IB from home and not because she chose to work remotely. Her car was damaged in the storm so she couldn't drive to the office.
"Just dents. My windscreen didn't get broken so I was lucky," she said.
Read more: Explained – why natural catastrophes are expensive for the insurance industry
Herraman said this was the third severe hailstorm to hit Coffs Harbour this year, however this one was different.
"It was bizarre, totally different to what I've ever seen before. The trees were shredded."
Herraman said there was so much hail on the road that it scraped the bottom of the car as she drove. The streets of the town were left covered in a carpet of vegetation from hail shredded trees and bushes (see picture below supplied by Herraman).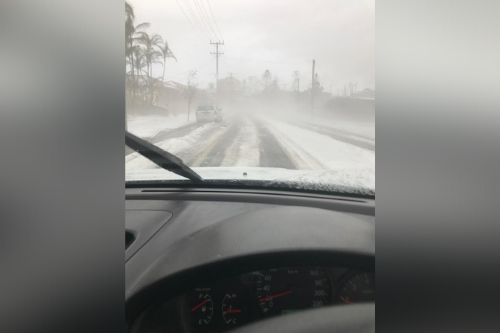 "Normally the hailstorms come across and we get a hailstorm and then it's all gone and finished in half an hour," she said. "Whereas with this one there was still hail on the ground this morning 12 hours later."
She is dealing with about 30 claims from the hailstorm, a mixture of damaged cars, caravans, offices and houses.
"Most of them [the claims] are pretty straightforward," she said. "I've had only a few businesses that have been hit by hail. Most of it is skylights, they've been damaged so water is getting into the building. But it's mainly roofs."
Some of Herraman's claims come from tradies whose vehicles were on jobs when the storm hit.
ABC News reported that there were no serious injuries from the storm but two local Coffs Harbour high schools were closed on Thursday because of damage.
The Guardian reported that about 400 people were evacuated from a shopping centre in nearby Toormina when the storm's heavy rain collapsed the ceiling.
The Coffs Harbour hailstorm follows Tuesday's severe hailstorm in Bloomsbury and Yalboroo in North Queensland. Local residents posted photographs and video of grapefruit sized hail. The thunderstorm set a new record for the largest hailstone to ever fall on Australia.
"Yesterday's 16cm hail in Yalboroo, Queensland is a new Australian record. The previous record was 14cm, observed in south-east Qld last year. The atmosphere was extremely unstable, which allowed hail to continue growing before gravity forced it to the ground," said the Bureau of Meteorology in a tweet.
The ICA said so far 25 damage claims had been received, mainly for motor vehicles.
Earlier this week, IB released a list of the top five most expensive natural disasters in Australia's recent history. Sydney's hailstorms in 1999 came in first place with the total losses from claims in today's dollar value amounting to $5.8 billion.
Read next: Australia's top five most expensive natural disasters revealed
John Farrell, director of Steadfast Taswide Insurance Brokers, said he wasn't surprised that a hailstorm, rather than a bushfire, topped the list.
"A storm comes in one day and it hits one day, and it's gone the next. Yes, it might only be on the TV once but if you have a look at the top 10 claims paid in recent Australian history most of them are storms, because they get everyone," he said.
Earlier this month, Deloitte Access Economics released its disaster update report commissioned by the Australian Business Roundtable for Disaster Resilience and Safer Communities.
The Update to the economic costs of natural disasters in Australia showed that natural catastrophes currently cost the Australian economy $38 billion per year. The cost is expected to increase to $73 billion per year by 2060 in a low emissions scenario, or $94 billion in a high emissions scenario. Two thirds of the costs from natural disasters over the next 40 years are expected to be incurred in QLD and NSW. These impacts, said the report, will be the result of more tropical cyclones and floods, as warming oceans push tropical cyclones further south.