CoreLogic adds bushfire risk to online calculator | Insurance Business Australia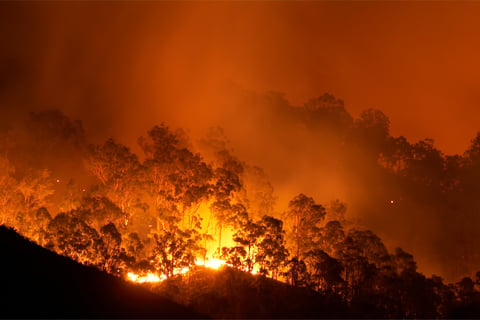 CoreLogic has introduced a new feature to its online calculator, Cordell Sum Sure, to improve the accuracy of its property rebuild estimates in bushfire-prone areas.
Cordell Sum Sure is a user-friendly online calculator that delivers property rebuild cost estimates quickly, with the property's sum insured value based on timely data rather than the original purchase price and builder's estimate.
Now, CoreLogic has launched a bushfire risk module for Cordell Sum Sure to consider additional costs of fire protection and mitigation strategies required by the Construction Code AS3959 – costs related to the Bushfire Attack Level rating of an individual property.
This is a timely addition, considering the Insurance Council of Australia's (ICA) warning that thousands of properties are at risk of being destroyed by bushfires each year.
Matthew Walker, head of insurance solutions at CoreLogic, said the add-on module aims to help customers in areas with higher bushfire risk make more informed decisions when selecting their level of cover.
"We want customers to arrive at the rebuild cost that is as robust as possible. CoreLogic is helping them do this in a meaningful way," Walker said.
Read more: Protecting P&C policyholders
CoreLogic said the new bushfire risk module will help insurance companies manage the risk on their books and price their products appropriately to manage insurance coverage for their customers in bushfire-prone areas.
Meanwhile, homeowners may access the calculator's new module as they currently do – by entering their address and updated property details to get a rebuild estimate report.
"We know underinsurance is a major problem in Australia, often driven by customers 'guesstimating' rebuild costs, not accounting for home upgrades or trying to keep the cost of premiums down," Walker said. "Greater accuracy in estimating risk and the cost of rebuilding will allow homeowners to make highly-informed choices about the levels of risk and insurance they are willing to take on."
CoreLogic introduced the new module after releasing its Construction Cost Index for Q2 2022, showing a 10.0% national increase in building costs over 12 months to June 2022 – the highest annual growth rate outside of the GST's introduction.