Extreme weather events: Report calls for standardised insurance definitions | Insurance Business Australia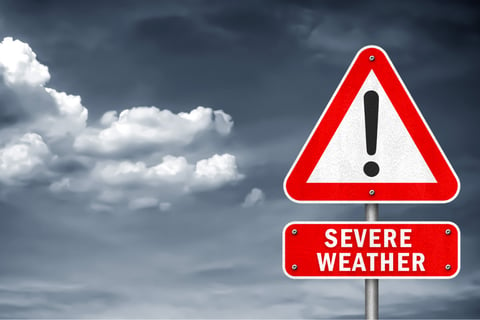 Financial Rights Legal Centre (Financial Rights), a community legal centre specialising in helping customers understand and enforce their financial rights by providing free and independent financial counselling and legal advice, has warned that Australians facing devastating property losses following extreme weather events like the recent catastrophic floods in Queensland and New South Wales (NSW) will face further hardship when making a claim due to confusing insurance definitions.
A new report by Dr Diana Grace PhD and Professor Michael Platow PhD, commissioned by Financial Rights, delved into the lack of consistent definitions in general insurance and the impact it will likely have on implementing the Australian government's Consumer Data Right reforms to general insurance. It examined the terms and wordings used in the product disclosure statements (PDSs) of 34 insurers' home insurance policies and conducted focus groups to explore consumers' understanding of the terms and related concerns.
Noting the report's findings, Alexandra Kelly, director of casework at the Financial Rights, said there are significant differences in how insurers define flood, storm, fire, and smoke damage – making it difficult for consumers to understand their policies.
"At claims time, policyholders are too often surprised to find they are not in fact covered because the fine print in insurance policies excludes damage from wind, or hail, or even rainwater run-off," Kelly said. "Every day, people know what storms, fires, and floods are. But what people often don't know is that multiple fine print, exclusions, and qualifications alter the meaning of these basic concepts. Even the term 'flood' – which is already standardised – has been altered by one insurer and packaged with 'rainwater run-off'."
Read more: Insurance claims for Queensland and NSW floods exceed 100,000
Financial Rights warned that the inconsistency in definitions and use of key terms in general insurance hinders the ability of consumers to compare insurance products and might be a significant barrier to the application of Consumer Data Right reforms.
Therefore, the legal centre urges the Australian government to ensure the policies and insurers' practices do not undermine the objectives of "open insurance." It also suggested that the government and the insurance industry focus on standardising terms used to exclude and qualify insurance cover in an easy-to-understand tabular form.
"This would assist consumers to compare insurance policies. It would also assist industry and governments to better assess the community and economic impact of extreme weather events and manage disaster response," Kelly said. "The prevalence of underinsurance and non-insurance can hinder the recovery efforts of communities and governments following natural disasters."
The Insurance Council of Australia (ICA) also has recommendations to make the country more resilient to extreme weather. In February, it released a policy platform for the coming Federal election to call for all Australian governments to double Federal funding to $200 million yearly until reaching $2 billion over the next five years. It also outlined six measures to make at-risk homes and communities more resilient to floods, cyclones, and bushfires – estimated to save Australian governments and households at least $19 billion by 2050.