Flood disaster comparisons: Brisbane 2011 versus 2022 | Insurance Business Australia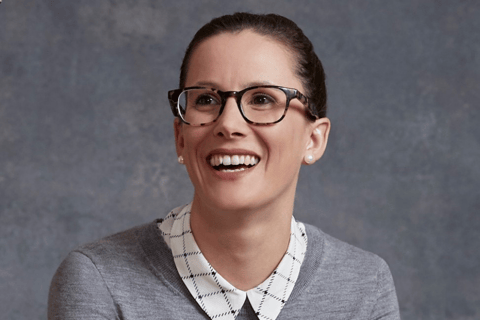 Australia's record autumn wet season continued with torrential rain falling on Monday across many parts of NSW and Queensland. The Bureau of Meteorology (BoM) has said that April's rainfall was nearly 30% above average for Australia as a whole and that during May daily rain records are still being broken.
Meanwhile, the damage bill from the March-April flooding that struck much of the east coast is becoming clearer. The Insurance Council of Australia (ICA) has called that event "Australia's costliest flood ever." The ICA currently estimates insured losses to be nearly $3.5 billion with almost 200,000 claims counted.
How does it compare to other floods?
Read next: Australia's top five most expensive natural disasters revealed
For the Brisbane floods in 1974, a report in December of that year by W. J. Gibbs, BoM's director of meteorology, estimated an overall damage bill of $200 million. Using data from the ICA, claims costs from that event today would be in the region of $3.3 billion.
During that flood event, Gibbs' report said the river peaked at 19.7 metres in the Ipswich area, on Brisbane's outskirts. In Brisbane itself, the river level reached 6.6 metres.
When major flooding struck the Brisbane area again in 2011, according to BoM data, the river in the Ipswich area peaked at 19.40 metres. In the city of Brisbane, the river peaked at 4.46 metres. In 2015, the ICA estimated the claims damage bill at $2.38 billion.
In the recent 2022 floods in Brisbane, the river peak was lower than the 1974 and 2011 events at 3.85 metres. However, other towns in QLD and NSW placed records. In Lismore, the local Wilsons River peaked at over 14 metres, more than three metres higher than previous peak levels.
However, comparing 2022's inundations with previous floods is very difficult, said Juliette Murphy (pictured above), CEO of the flood data technology firm, FloodMapp. Murphy, a qualified engineer, founded her company in response to the 2011 Brisbane floods.
"You're asking an engineer and scientist, so my answer, is always, 'it depends'," she said. "You can't just say, 'This flood,' because I think this flood was so many different floods and different everywhere."
Murphy said that according to their data, in some places in Brisbane the recent flooding was worse than the 2011 flood. However, in other Brisbane localities, she said, it was a lot less damaging than previous flood events, for example, in the Logan area just south of the city.
"Every single flood is different," she said.
In 2022's disaster, Lismore is one of the flood-impacted areas that stands out.
"So that's where - in places like Lismore - we are seeing a record, devastating event," she said.
Murphy said comparing the recent floods to previous disasters just underlines how they shouldn't come as a surprise.
"We should be prepared for this possibly happening again next year and the year after," she said.
"I don't mean to be doom and gloom, but I think scientists have been telling us this in reports for 50 years that we're going to see more severe and more frequent events like bushfires and floods," she said.
"It's [the recent 2022 floods] certainly not unprecedented and there's definitely been floods that have been worse," said Murphy.
Daniel Sandaver, managing director of the Brisbane-based digital services and software company, Codafication, has formed a strategic collaboration with Murphy. Sandaver aims, he said, to "operationalize FloodMapp to the insurance claim value chain" and is showcasing the system to insurers.
Sandaver said the data and the claims management aspect of the 2022 flood event shows how distinctive this disaster was compared to 2011.
"It's quite different from the 2011 flooding in southeast Queensland where you had the rising Riverina. So the torrential downpour in 2011 happened west of the range and then the impacts came through as they released from the dams and the flooding was a slow rising effect," he explained.
As a result, the 2011 flooding devastation, said Sandaver, happened as the rivers rose over a period of time and was generally focused on areas near rivers.
"Whereas what we're seeing [in 2022] is a lot of top-down rain. So that explosive rain over four days in a densely populated metropolitan area [like Lismore] combined with a lot of storm water, or water surge that went into the properties," he said.
Sandaver said that resulted in a lot of areas being impacted "which traditionally aren't necessarily flood prone" because the sheer volume of rainfall in a very short period caused a backup of water.
"So it's interesting because a lot of the damage quantum is quite high and covered by the insurer not because it's necessarily from rising Riverina or flood - it's because it's from a top down storm that occurred at a significant scale," said.
Sandaver said the specific causes of the damage are broader in 2022 "because of the nature of the rain event that occurred" compared to 2011.
The rising threat of floods is the main message from Swiss Re's recently released Natural Catastrophe Sigma 2022 report.
According to Natural catastrophes in 2021: the flood gates are open, last year floods accounted for nearly one third of global economic losses from natural catastrophes, just below tropical cyclones.
Read more: Swiss Re lifts lid on Australia's rising flood risks
Alarmingly, last year's total insured flood losses across Asia, including Australia, amounted to $4.3 billion, a sum that looks ominously close to the flood claims costs Australia alone has already reached in the first months of 2022.
On Monday, the ICA welcomed the new Labour government's election campaign commitment to improve communities' disaster resilience though a $200 million a year Disaster Ready Fund.
"We warmly welcomed Labor's Disaster Ready Fund which, if supported financially by the states and territories, will make a real difference to protecting those homes and communities exposed to extreme weather risk," said ICA CEO Andrew Hall.
The ICA release said this initiative is in line with its own election policy platform, Building a More Resilient Australia, which proposed a $2 billion, five-year investment from the federal and state governments.
That proposal called for a range of measures to better protect communities from the impacts of extreme weather including changes to building codes and land use planning.