ICA estimates $30 billion needed to protect coastal communities | Insurance Business Australia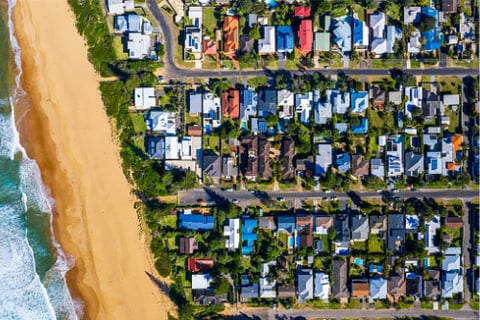 As climate change worsens, communities, properties, and infrastructure in coastal areas of Australia become increasingly vulnerable – and a new report prepared by Baird Australia for the Insurance Council of Australia (ICA) has found that it will take $30 billion to provide risk mitigation that will protect coastal communities.
The report found that an increasing number of exposed properties in the country will become uninhabitable as climate change-related natural disasters increase in frequency and intensity. With coastal areas being one of the most vulnerable to the impacts of climate change, insurance cover for sea-related events is usually not available anymore.
All hope is not yet lost as the report noted that the government could still address the impacts of climate change by building better protection for communities exposed to actions of the sea through three areas of activity and investment:
Investment in coastal protection infrastructure;
Improved and coordinated data collection by local, state, and federal governments to build a comprehensive picture of the scale of the problem; and
Land-use planning that considers actions of the sea.
However, the report estimated that the government needs to invest $30 billion in large-scale coastal protection and adaptation projects over the next 50 years, representing 1.2% of the average yearly infrastructure spending by all local, state, and federal governments.
Read more: Insurance industry welcomes updated disaster response protocol
With the investment, the report expects significant returns through avoided damage and financial loss for individuals and avoided community economic loss due to disruption.
"Legacy planning decisions by Australian governments have left some coastal communities, homes, and infrastructure highly vulnerable to actions of the sea like tidal inundation and coastal erosion," said ICA CEO Andrew Hall.
"Insurers are generally not able to cover 'actions of the sea' because of the nature of the risk, but we can improve protections for communities and property owners by raising awareness of the risks, improving data and understanding, and advocating for investment in mitigation and adaptation projects."
The financial services industry has been finding ways to address the impacts of climate change for a long time. Most recently, the Australian Prudential Regulation Authority (APRA) and the Reserve Bank of Australia (RBA or Reserve Bank) have partnered to guide financial institutions in responding to the financial risks of climate change.
In a joint statement, APRA committed to ensuring the financial safety of individual financial institutions and promoting the stability of the country's financial system. Meanwhile, the RBA said it would implement monetary policy to achieve price stability and maintain financial stability.
Meanwhile, insurers have been distancing themselves from controversial industries such as coal. In a report released in December 2020, Insure Our Future campaign revealed that at least 65 insurers with combined investments of US$12 trillion either adopted a divestment policy or committed to refuse investing in coal, up from 35 companies and US$8.9 trillion of assets in the previous year.