ICA to host insurance forums in the Northern Rivers following flood | Insurance Business Australia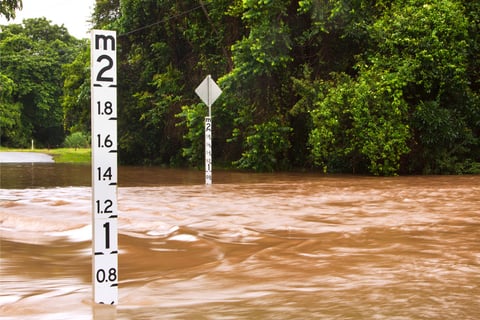 The Insurance Council of Australia (ICA) will host in-person community forums for policyholders affected by the recent catastrophic flooding in the Northern Rivers region of New South Wales (NSW).
The cost of this year's floods across southeast Queensland and NSW is estimated to be $3.346 billion, making it Australia's costliest flood ever, according to the ICA.
Therefore, starting on Monday, May 23, the ICA will provide policyholders in Murwillumbah, Mullumbimby, and Lismore with claim-related details, complaint avenues, and other useful information to assist them with the claims process. The open forums will be held at:
Murwillumbah: May 23, Monday, from 5:30pm for the 6pm start, Murwillumbah Services Club;
Mullumbimby: May 24, Tuesday, from 5:30pm for the 6pm start, Mullumbimby Ex-Service Club; and
Lismore: May 25, Wednesday, from 5:30pm for the 6pm start, Southern Cross University Lismore campus auditorium.
Each session will include a presentation that allows policyholders to raise concerns or ask general questions in a public forum, followed by break-out sessions where community members may speak with insurance company representatives. Interested participants must book on the ICA website: insurancecouncil.com.au/NorthernRiversFloods.
"The Insurance Council and insurers look forward to meeting with policyholders impacted by the recent extreme weather event in the Northern Rivers," said ICA CEO Andrew Hall. "The community forums and one-on-one consultations are an opportunity to gain a better understanding of the claims process and to have any questions answered."
Read more: ICA invites flood-impacted policyholders to NSW community roadshow
The open forums will be held as the Northern Rivers region's clean-up effort nears completion, with nearly 22,000 truckloads of waste cleared from flood-affected communities and 940 cubic metres of debris removed from beaches and waterways, according to the NSW government.
Deputy Premier Paul Toole thanked emergency crews, local councils, NSW government agencies, and others working in the clean-up process for significant progress.
"Around 105,000 tonnes of waste have been removed from flood-affected areas and deposited at facilities in Alstonville and Coraki. That's equivalent to over 135 Olympic swimming pools," Toole said. "The bulk of flood waste is being cleared from the temporary waste transfer facilities across these local government areas, and as waste collection transitions back into local council waste facilities, the temporary waste transfer facilities in Alstonville, Coraki, and Lismore will be stood down."
Minister for Emergency Services and Resilience and Minister for Flood Recovery Steph Cooke added: "Residents who have finished cleaning up can access a free property assessment. They will be provided with a scope of repair works, and if a property is deemed unsafe or beyond economical repair, the owner can have the demolition and removal of waste services undertaken at zero cost."
Meanwhile, Minister for Environment James Griffin said the shoreline clean-up managed by the NSW Environment Protection Authority assists with the removal of waste from waterways in the impacted areas: "Debris is being collected from rivers, estuaries, and beaches in impacted areas using boats, cranes, barges, and handpicking."