ICA to host online consultations for Gippsland storm victims | Insurance Business Australia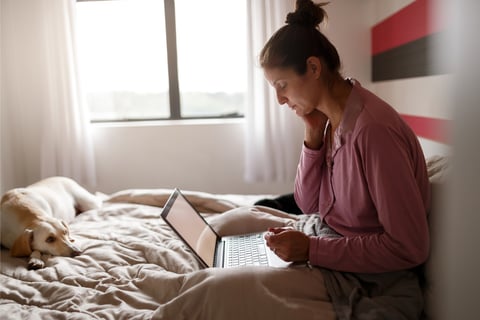 The Insurance Council of Australia (ICA) will host online one-on-one consultations for Gippsland and Yarra Ranges policyholders affected by the storms that occurred in June 2021.
ICA CEO Andrew Hall said the Insurance Council and its members have decided to offer individual virtual consultations rather than in-person consultations to ensure safety participant safety due to the current COVID-19 environment. With technology, storm-affected policyholders can immediately discuss their claims' progress rather than wait until the current situation eases.
"Virtual face-to-face policyholder meetings are not practice, and ICA representatives and insurers would prefer to meet in person with policyholders at community events. However, the current COVID environment has necessitated this move to meet the needs of those policyholders who need assistance with their insurance claim sooner rather than later," Hall said.
The 30-minute virtual video or phone consultations with ICA representatives or insurers will take place on January 20, 2022, from 9am to 8pm. The affected policyholders can book these consultations on the ICA website.
Read more: Insurance Council warns of disaster chasers following Northern Beaches storm
On June 09, a severe storm caused moderate to severe flooding in the east of Melbourne, particularly Gippsland and its surrounding regions and the Yarra Ranges. It also brought extreme high winds that resulted in property damage and fallen trees.
On June 13, the ICA declared an insurance catastrophe for the area to activate on-the-ground deployment of disaster specialists to Traralgon, Latrobe, Yarra Ranges, and Hepburn in support of recovery centres. It also worked closely with Emergency Management Victoria and Bushfire Recovery Victoria to coordinate the disaster recovery effort.
Insurers have received more than 32,000 claims from the declared insurance catastrophe, with losses estimated at $281 million. In addition, more than 90% of claims were from householders for storm and water damage.