Insurance Council warns of disaster chasers following Northern Beaches storm | Insurance Business Australia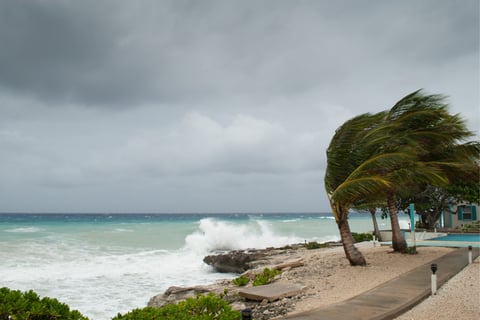 The Insurance Council of Australia (ICA) has warned Northern Beaches residents affected by the recent storm to be aware of disaster chasers operating in their community.
On Sunday, a severe storm hit Northern Beaches that tore the roof off buildings, knocked down trees, and left one woman dead and three injured, according to New South Wales (NSW) emergency services.
"A microburst appeared out of nowhere, situated over the northern beaches, resulting in over 550 requests for assistance and 150,000 phone calls," NSW State Emergency Service superintendent Stuart Fisher said on Monday, as reported by The Guardian.
According to the ICA, some disaster chasers are already in the affected areas, offering tree and debris removal and requesting payment upfront in cash. They then leave with poorly done, incomplete, or exorbitantly expensive work. Additionally, some might offer to undertake home inspections or repairs for cash payment.
The ICA revealed that some disaster chasers pressure affected residents to sign a contract on the spot for future repair work and promise their insurer will pay, leaving policyholders liable to pay a commission or inflated repair bills not covered by their policy because insurers will only pay for approved work that is covered by an insurance policy.
Read more: Australia's homes not resilient to tropical cyclone hazards, ICA warns
The Insurance Council advises residents who believe they might have encountered a disaster chaser to seek guidance from their insurer and call the relevant authorities. It also offered some tips for identifying and dealing with a disaster chaser:
An insurer will not send a tradesperson or builder to your home without notifying you and providing you with details.
Speak to your insurer before agreeing to any repairs or rebuilding work to ensure your insurer will cover the work.
A tradesperson or builder working for your insurer will not ask you for payment.
If in doubt, ask for identification such as a builder's licence or driver's licence and ring your insurer to check.
If you sign a contract with a disaster chaser, you have a statutory 10-day cooling-off period.
Your insurer can help you end the relationship with the disaster chaser.
ICA CEO Andrew Hall offered assurances that insurers are closely monitoring claims from the storm and are already assisting customers with their claims.
"Unfortunately, disaster chasers can emerge soon after a natural disaster and target householders who have been affected," Hall said. "They can leave families, the elderly, and vulnerable Australians much worse off, with large bills and homes that remain badly damaged."