Insurers on standby over devastating Perth bushfire | Insurance Business Australia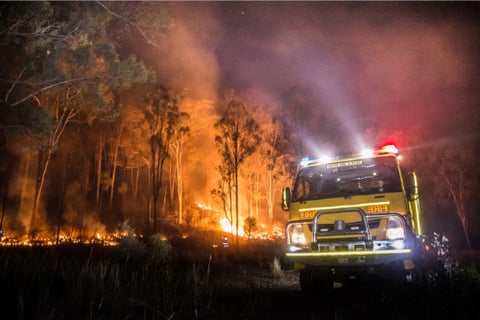 The insurance industry is on standby after the bushfire season kicked off with a devastating blaze on the outskirts of Perth, Western Australia – the largest the city has seen in years.
Western Australia's Department of Fire and Emergency Services (DFES) commissioner Darren Klemm said over 500 firefighters battled the bushfire, which started on February 01. By February 03, the fire had spread and devastated 9,000 hectares, destroyed 71 homes, and injured six firefighters.
"It is going to continue to be a challenging fire for us for at least the next three or four or five days," Klemm said, as reported by Reuters.
Hundreds of residents have fled to evacuation centres, complicating the city's tight lockdown after Western Australia confirmed its first COVID-19 case in over 10 months.
"The most important thing is preservation of life, and so if you're quarantining and you're required to evacuate, you should just evacuate. That evacuation overrides any quarantining requirements that people might have," Klemm said, as reported by CNN.
The recent bushfire emphasises the need for affordable insurance as climate change causes more frequent and severe natural disasters. In northern Australia, for example, councils are calling for federal insurance support as residents and businesses struggle to afford skyrocketing premiums.
In a northern Australia Insurance Inquiry, the Australian Competition and Consumer Commission (ACCC) revealed that property insurance costs in the region had increased faster than the rest of the country over the past decade, pointing to high risk of extreme weather as the main reason for the premium hikes.