Kangaroo Island to hold insurance workshops on bushfires | Insurance Business Australia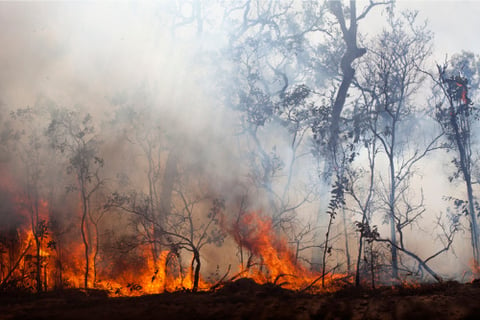 La Niña is approaching Australia, but that doesn't mean Aussies should not prepare for bushfires. As the country remains vulnerable to bushfires, the Bushfire Community Project is organising free community workshops in Kangaroo Island (KI) relating to insurance.
According to The Islander, Bushfire Community Project's interactive community workshops aim to educate participants about insurance for bushfires, including interpreting insurance PDS documents, bringing a claim and required evidence, and negotiating with insurers. They will be held on:
November 28, 2021, at Parndana from 6pm;
November 29, 2021, at Vivonne Bay from 7pm;
November 30, 2021, at Penneshaw from 7pm; and
December 01, 2021, at American River from 7pm.
The project will also provide free legal clinics during the day for those who want one-on-one confidential advice relating to their circumstances.
Those who are interested in participating can contact Holly McCoy at 0428 066 958.
Read more: NRMA Insurance launches film and book on Australian bushfires
Australia has always been prone to bushfires, with Insurance Business data in October 2021 identifying the Black Summer bushfires in 2019-20 as the second most expensive natural disaster in the country, with around $5.5 billion claims costs versus total financial costs of about $10 billion.
With climate change expected to result in more frequent and severe weather events, you might think that Australians consider natural disasters when relocating. Well, not exactly, as Suncorp's inaugural Resilient Home Report published this month revealed that 27% of Aussies fail to consider natural disasters when moving amid the COVID-19 pandemic.
Additionally, 46% of the respondents said they did not consider the increasing risks of extreme weather when deciding on where to live, while 52% did not consider such risks when selecting the type of home to live in. Meanwhile, over half of Aussies (52%) believe they live in an area with some form of risk – the most common being severe storms (30%) and bushfires (29%).
The government seems at fault, too, as the Productivity Commission and the Insurance Council of Australia (ICA) revealed that 97% of disaster funding goes to cleaning up the aftermath of natural disasters rather than preventing them, with only 3% spent on preparing for natural disasters, as reported by The Islander.
Meanwhile, Deloitte Access Economics estimates that the cost of dealing with the aftermath of natural disasters would increase to at least $73 billion a year by 2060 due to climate change.