NAIL concerned over financial impact of cyclone reinsurance pool on consumers | Insurance Business Australia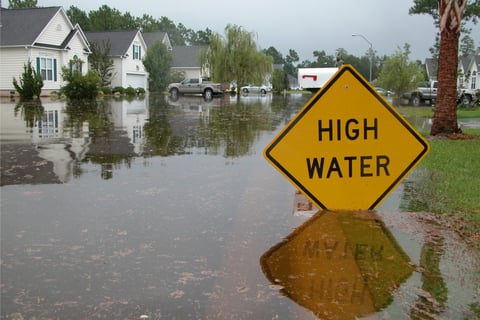 The Northern Australia Insurance Lobby (NAIL) is concerned about the financial impact of the cyclone reinsurance pool, Treasury Laws Amendment (Cyclone and Flood Damage Reinsurance Pool) Bill 2022, on consumers.
Given that consumers already face insurance affordability issues, NAIL chairperson Tyrone Shandiman warned that the cyclone reinsurance pool's commencement on July 01, 2022, might disappoint consumers, especially those who have already changed their insurance policy's expiry while waiting for the pool to launch.
"Consumers have been eagerly awaiting the release of the reinsurance pool, which is designed to provide much-needed premium relief to policyholders who are dealing with issues of affordability and availability of insurance," Shandiman said. "We know there has been a lot of work done by various stakeholders to get the reinsurance pool to consumers by July 01. Given the lack of affordability of insurance in Northern Australia, we can only hope consumers will receive [the] benefit of the reinsurance pool as soon as possible."
Read more: Government passes legislation to provide cyclone reinsurance pool
The government passed the cyclone reinsurance pool through Parliament in March 2022, a move welcomed by many insurance companies in Australia. However, some said the bill still needs polishing.
After contacting the Treasury, Insurance Council of Australia (ICA), and five insurers (Suncorp, IAG, QBE, Allianz, and RACQ), NAIL found that:
As of writing, the Australian Reinsurance Pool Corporation (ARPC), which will implement the cyclone reinsurance pool, is still finalising its implementation arrangements and has been consulting bi-laterally with insurers;
The ARPC issued a draft of the reinsurance rates in late May, and is now considering the industry feedback it received;
Insurers have their work cut out for them to analyse pricing impacts of the reinsurance pools, change reinsurance arrangements, and apply premium changes at a "household" level by July 01; and
Many insurers claimed they might not be able to transfer all eligible policies into the reinsurance pool.
NAIL is closely monitoring the impact of the cyclone reinsurance pool and working constructively with stakeholders to ensure it meets consumer needs.