NIBA reiterates NSW support for flood-impacted residents | Insurance Business Australia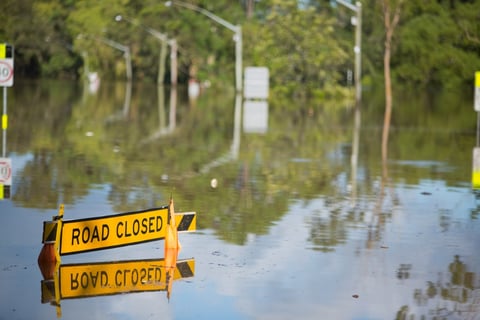 It has been a tough year for New South Wales (NSW), with multiple catastrophic flood events – including Australia's third-costliest natural disaster – causing serious losses in the state. On the bright side, the NSW government has announced that flood-affected residents may apply for rental support payments and Back Home grants.
On Monday, the National Insurance Brokers Association (NIBA) reminded insurers and policyholders in NSW that the state government has provided additional assistance via the "Rental Support Scheme" to residents impacted by the June-July floods in 17 local government areas (LGAs).
The scheme is designed to cover the cost of temporary accommodation for residents unable to live in their flood-affected homes, specifically rental payments of up to 16 weeks, with the amount based on the number of people in the household.
NIBA clarified that the scheme is also available for residents impacted by the storms and floods in February-March 2022. Additionally, the NSW government has introduced Back Home grants to provide one-off payments of up to $20,000 for owner-occupiers, specifically $15,000 for landlords and $5,000 for renters, to cover the cost of restoring the property or replacing essential household items.
Read more: Major insurers reaffirm support for flood-affected customers in NSW
The federal government also recently announced that disaster payments and assistance are extended to five LGAs affected by the catastrophic storms and flooding: Kempsey, Narromine, Oberon, Port Macquarie-Hastings, and Strathfield.
Therefore, residents who have suffered significant losses due to the extreme weather event, including severe injury or a severely damaged or destroyed home, may apply for a one-off non-means tested Disaster Recovery Payment totalling $1,000 for each adult and $400 for each child. Meanwhile, employees or sole traders experiencing income loss due to the floods may apply for the Disaster Recovery Allowance, which provides fortnightly payments for a maximum of 13 weeks.
Aside from the local government, insurers have also reaffirmed their support for flood-affected customers in NSW. During the first week of the event, HCF Australia (HCF), RT health, and Insurance Australia Group (IAG) reminded their customers of their services and initiatives available during catastrophic events.