NTI issues warning on concerning weather phenomenon | Insurance Business Australia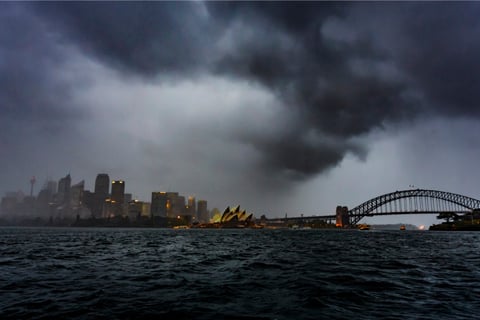 Specialist insurance provider NTI has advised transport and logistics owners and operators to be proactive and revisit weather emergency plans ahead of the weather phenomenon known as the Indian Ocean Dipole (IOD).
NTI expects the weather phenomenon to see a continuation of a wet winter into a wet spring due to the IOD being in a negative phase, with the most significant impact most likely seen across parts of Western Australia, South Australia, Victoria, and New South Wales.
"We know from experience that extreme weather can mean costly delays, disruption to distribution routes, and floodwaters that can rise quickly and last sometimes for weeks, especially in outback areas," said NTI chief executive officer Tony Clark.
Read more: NTI state manager gets ready for new challenge
While extreme weather is no stranger to Aussies, it is still crucial for people to revisit emergency action plans to ensure they are relevant and familiar, said Clark.
"Australia is notorious for extreme, unpredictable weather, but insight into the current weather phenomenon provides an opportunity for all owners and operators on land or sea to revisit their plans, or if you haven't got one – to get started," the CEO continued.
In the event of continuing to operate in uncertain weather conditions, NTI recommends:
Arranging for regular, up-to-date emergency reports from a reliable source;
Making an alternative drive or travel plan that includes at least one detour to the destination;
Accounting for additional travel time in transporting time-sensitive goods; and
Devising an evacuation strategy for staff, equipment, and stock.
"As Australia's leading specialist insurer, we experience first-hand how weather interrupts businesses through destruction of transport infrastructure, vehicles, freight, and, at times, whole business premises," Clark said. "It's important to be prepared, have a plan, and communicate the plan across [the] whole of [the] business."