Released – updated insurance loss figures for Australia's costliest flood | Insurance Business Australia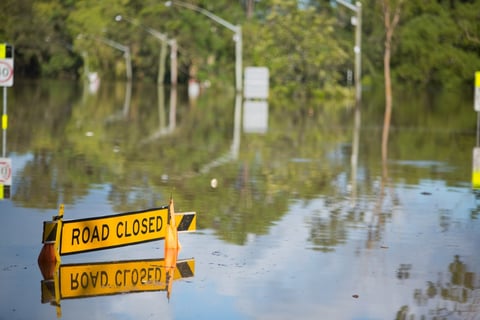 PERILS, the independent Zurich-based organisation providing industry-wide catastrophe insurance data, has released its third insurance loss estimate for the catastrophic floods that devastated eastern Australia in February and March 2022.
The event in southeast Queensland and northern New South Wales (NSW), which occurred from late February to early March this year, is Australia's costliest flood and third-costliest natural disaster.
As of September 13, the insurance loss figure for the severe weather event was AU$6,292 million, based on detailed loss data by postcode and line of business collected from a majority of the Australian insurance market. It is mainly composed of personal lines property losses (accounting for 62% of the total industry loss), commercial lines property losses (28%), and motor losses (10%).
Read more: PERILS releases initial insurance losses for Queensland and NSW flooding
The latest figure is a significant jump from AU$3,991 million issued by PERILS in its first loss report six weeks after the extreme weather event, and AU$4,895 million three months after the event.
Darryl Pidcock, head of PERILS Asia-Pacific, said the insurance industry continues to deal with many challenges related to the event, including completing claims assessments, shortages in building labour, and supply disruptions driving up claims costs.
"It remains a very difficult time for policyholders recovering from the flood impacts as well as the insurance industry managing the sheer volume of claims. The release of this detailed industry loss footprint can further support the insurance industry's understanding of flood risks and [their] impact on the affected regions. These are unprecedented times for our insurance partners, and we are very appreciative of their continued support," Pidcock said.
Lukas Wissler, product manager at PERILS, said the loss development from the second loss report to the third was driven by two factors.
"Firstly, loss estimates collected from affected insurance companies during the interim three-month period increased. In addition, the resolution of the data was also higher, with loss information available per postcode and line of business. This is consistent with our standard approach and enables us to carry out a more detailed calculation of the industry loss estimate," Wissler said.