Sedgwick: What's the best strategy after "costliest flood ever"? | Insurance Business Australia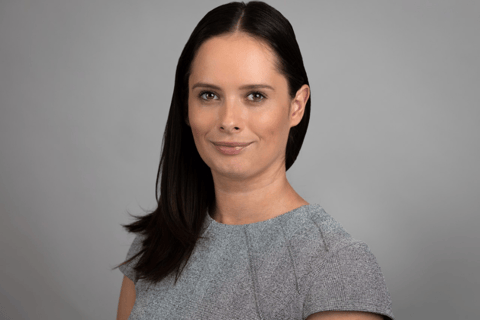 After a short spell of relatively dry weather, heavy rain started falling again this week across Australia's east coast, and now Queensland is experiencing another round of flooding.
Meanwhile, insurers are still battling tens of thousands of claims from the record floods in March and April. The Insurance Council of Australia (ICA) called that disaster "Australia's costliest flood ever" with estimated insured losses of nearly $3.5 billion.
Sedgwick, the global risk consultancy company is dealing with many thousands of those claims.
"This event is the largest flood event we have seen in Australia to date. It covers a wide breadth of area across two states and has incurred over 160,000 claims across the general insurance industry," said Clare Cordingley (pictured), senior manager, major event response, Sedgwick Australia.
Cordingley's firm advises insurance companies about how to handle difficult claims and losses, including flood claims.
One issue raised by brokers and other stakeholders is the affordability and availability of flood insurance. One broker told Insurance Business that flood coverage for a business in Lismore can cost $100,000 – if it's available at all.
"It's vital that the industry takes a very considered and thoughtful approach to those customers who don't have cover or may not have the right cover. Whilst the policy may be correctly applied, it won't change the impact to customers, their potential vulnerability, and their need to find a way forward," said Cordingley.
Read next: Swiss Re lifts lid on Australia's rising flood risks
She sees the issue as wider than just policyholders' expectations and concerns about coverage.
"Like all flood events there is going to be a time where clarity is sought regarding the coverage of a policy purchased," explained Cordingley. "We don't see an issue with a policyholder's expectation, I see a broader discussion being had at an industry and government level on how further mitigation can be achieved to protect policyholders from an event like this occurring again," she said.
She said no two flood events are the same.
"You will typically find a range of issues will arise based on the current climate and context such as community, industry, government, and regulatory focuses," said Cordingley.
She said competing priorities at the different levels of government, community expectations and the sheer volume of claims are some of the key emerging issues impacting stakeholders like insurers.
Other challenges, she said, include labour and materials shortages impacting reinstatement timelines and land use planning changes. There are also impacts from shortages of temporary accommodation which, she said, will continue for a significant period of time, potentially causing harm to the local community with limited tourism spending.
She said insurers are also dealing with a heightened regulatory oversight and an increased focus on compliance.
"Yet the need to help customers doesn't stop or wait, so it's crucial to find the right balance to look after all customers. This includes finding new or 'outside of the box' approaches compared to traditional insurance methodologies," said Cordingley.
Compared to previous floods, Cordingley said the government's response to this event could be different because of the focus on planning issues.
"This event will be interesting in terms of whether government will respond to well-known and long-standing planning issues which are directly tied to this event," she said.
Read next: Can this claims system with real-time flood forecasting save insurers millions of dollars?
Cordingley suggested that the Northern NSW region, where floods are becoming a regular occurrence, will be a key focus for federal and state authorities.
"As government grapples with these challenges the insurance industry will need to carefully navigate this as they seek to look after customers. This will be a very interesting dynamic to observe," she said.
According to Swiss Re's recently released Natural Catastrophe Sigma 2022 report, last year floods accounted for nearly one third of global economic losses from natural catastrophes, just below tropical cyclones.
Alarmingly, last year's total insured flood losses across Asia, including Australia, amounted to $4.4 billion. This sum is ominously close to the estimated $3.5 billion in flood claims costs Australia alone has already incurred in the first months of 2022.
"It has been widely reported that Australia spends 97% on recovery and only 3% on prevention. Governments must change that equation and shift investment into mitigation. A dollar spent on recovery is just that, whilst funds spent on mitigation have been shown to yield significant returns," said Sydney-based David Sinai, head of property underwriting ANZ for Swiss Re.