Suncorp: Australians fail to consider natural disasters when relocating | Insurance Business Australia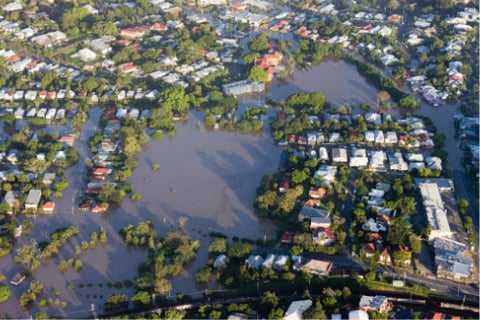 With severe natural catastrophes hitting Australia every year and experts predicting more cyclones, fires, and floods this summer, you would think that Australians would consider the impacts of natural disasters when relocating. However, Suncorp's inaugural Resilient Home Report found that 27% of Aussies fail to consider natural disasters when moving amid the COVID-19 pandemic.
Instead, the report found that lifestyle factors (closeness to family and friends, climate, escaping the rat race) were the main drivers of Aussies seeking to relocate to another state or region. Additionally, 46% said they did not consider the increasing risks of extreme weather when deciding on where to live, while 52% did not consider such risks when selecting the type of home to live in.
The report also found that one in five Australians did not consider the frequency or severity of natural disasters before moving.
Meanwhile, over half of Australians (52%) believe they live in an area with some form of risk – the most common being severe storms (30%) followed by bushfires (29%).
Read more: IAG updates FY22 perils claims costs following severe SA storms
On the bright side, more than two-thirds (64%) of Australians claimed that extreme weather events in recent years have made them more aware of the risks. However, only one in four modified their home to protect against natural disasters.
Suncorp Insurance Executive Manager Bernadette Norrie warned that during a natural catastrophe, people have to face not only property damage but also the mental toll of severe weather events.
"As an insurer, we're on the frontline helping people and communities most impacted by weather disasters," Norrie added.
"Once a disaster strikes, the lives of those affected can be upended completely. Many families can be displaced from their homes while repairs happen; people lose irreplaceable possessions and are left with the emotional scars of what they've endured."
Just recently, a devastating storm hit South Australia (SA), Victoria (Vic), and Tasmania (Tas) that compelled the Insurance Council of Australia (ICA) to declare an insurance catastrophe to prioritise the insurance industry's response for policyholders affected by the event.
"Thousands of properties in Victoria have experienced power outages, and customers who have sustained extended power outages may be able to claim for food spoilage," said ICA CEO Andrew Hall.