What are the insurance implications of La Niña? | Insurance Business Australia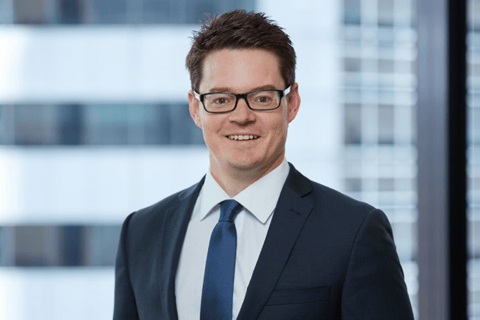 The Australian Bureau of Meteorology (BoM) continues to urge people in far north Queensland to take shelter from Tropical Cyclone Tiffany. In late November, BoM declared the arrival of La Niña, the weather system that has a very strong influence on Australia's climate.
Over the last week, La Niña influenced cyclones and storms have battered Australia from Melbourne to Cape York Peninsula. Heavy rain in Queensland caused flooding in several towns, including Gympie and Maryborough where the Mary River broke through its levee. So far, two people have drowned and a 14-year-old girl is still missing.
The latest BoM modelling predicts La Niña will continue until at least February.
What does this mean for insurance companies and brokers?
Read next: Warning: La Nina's rains may create severe fire season
Peter Coggins (pictured), Brisbane based partner for the insurance law firm Wotton + Kearney has written a brief detailing what insurers and brokers need to look out for in terms of coverage and claims.
One major result, he said, is an increase in property claims.
"It's already started having impacts. There were storm and rain events in late 2021 across South Australia, Victoria and New South Wales and the Insurance Council reported about 69,000 property claims resulted out of that," he explained.
Coggins has more than a decade of experience dealing with weather related insurance law issues.
"I was a practicing insurance lawyer during the Brisbane floods in 2011 that were a result of La Niña. After that it's really been like a list of weather events," he said.
For example, Cyclone Yasi, also in 2011, brought him more insurance work.
"Since writing that article, we then had Tropical Cyclone Seth form off the southeast Queensland coast. It brought some wild weather to the southeast Queensland coast over the Christmas and New Year period," he said.
Coggins added that with a La Nina declaration you can never be sure what sort of weather events it might trigger so it's very hard to be precise about how it will influence the insurance space.
"You don't really know if you're going to have a catastrophic event which obviously will result in high volumes of claims that need to be processed," he said. "Or you might have a series of heavy rain getting close to that cyclone type event, which would keep property claims handlers busy throughout this entire summer period," he explained.
Either way, Coggins expects insurance companies to be dealing with a steady flow of claims.
During his decade plus working in insurance law, Coggins said he's impressed by how well insurance companies handle catastrophic weather-related events.
"One thing they do very well is mobilizing specific, catastrophic claims teams very quickly," he said. "They have several claims handlers devoted to claims on one particular event so they can meet their obligations of processing quickly and getting assessors out there and getting homes and businesses rebuilt," he added.
Read next: ICA declares Victoria flooding an insurance catastrophe
He said there's a significant amount of justified public pressure on insurers during a catastrophe.
"And there are legal duties on insurers to process claims quickly and fairly even in the event of a catastrophic event scenario," he said.
Coggins said one thrust of his article was to inform property insurers, brokers and insureds that even after a catastrophic event the traditional limits on property damage cover do remain and are fairly standard across the industry.
"Some of the things I've mentioned that claims handlers need to be aware of relate to flood exclusions," he said. "There's a standard flood cover that is available, but insurers need to be mindful that their insureds might have opted out of it."
For example, insureds may have sub limits of cover, he said, so coverage doesn't kick in until after a certain amount of damage.
Australia's standard flood definition was introduced in June 2012, as a result of the 2011 Brisbane floods. According to the Insurance Council of Australia (ICA) the standard definition is:
"The covering of normally dry land by water that has escaped or been released from the normal confines of: any lake, or any river, creek or other natural watercourse, whether or not altered or modified; or any reservoir, canal, or dam."
"There's a lot more clarity now in relation to flood cover," said Coggins.
There are also perils exclusions to consider.
"Temperature change damage and subsidence are things that assessors will be on to and will recommend insurers get experts involved to determine them," said Coggins.
Also, as a result of the home renovation boom during the COVID-19 pandemic, claims handlers should be aware of the limits on cover where incomplete renovations are underway.
"So there can be some uninsured components there," said Coggins. "So damage to incomplete renovations or damage that's happened through incomplete renovations, they need to be mindful in those scenarios," he said.
Asbestos can still be a major issue, for example in the roofing of commercial warehouses.
"Insurers may not be on risk for anything that's purely asbestos removal related but if it happens in the context of a storm, or the La Niña weather events we're talking about, there may be cover still there specifically for just removing that asbestos," explained Coggins.
So, if storm damage requires the removal of an old asbestos roof, that may still be covered.
Coggins said brokers play an important, pre-emptive role extracting all the information that the insurer requires to write a policy or risk, and explaining to the insured the limits of their cover.
"Probably the most important role that brokers traditionally play is being an advocate for their insured in the claims management process," he said. "We see that all the time and that's encouraged, for brokers to be part of that whole assessment process in catastrophic scenarios or non-catastrophic scenarios to get claims sorted out quickly."