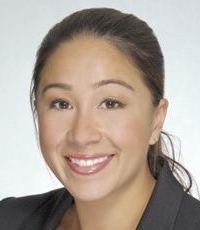 Prudence Chang
A continual high achiever, Prudence Chang almost has more awards on her CV than you can count, and now add her newest accolade as an Insurance Business Elite Broker to the list.
Over the last three years, Chang has written over $918,000 worth of brokerage, which equates to $8.5m worth of trade credit insurance premiums. "I've written approximately 200 policies in seven years, and I've retained 90% of my client base," she says.
An NCI Sales Person of the Year six out of seven years and four-time NCI Executive Team Sales Achiever of the Year, Chang is clearly a top performer and consistently exceeds her budget.
But it's not just her impressive sales figures that saw Chang rocket up the Elite Broker ranking. Something of a sales superstar, Chang says she is driven by more than figures and budgets when writing new business and working with existing clients. "I'm passionate about the fact that I'm able to protect the livelihood of people, through protection of their business," she says simply.
"I can walk into someone's business and create an insurance policy from the prospective that their debtors could fall insolvent. We are able to protect their livelihood, and that's enormous for me."
SUCCESS DRIVER: RELATIONSHIPS
"I'm extremely proud of this achievement, as it reflects my relationships not only with our customers but also with insurers and other brokers. It's very important to me as I'm passionate about the people in the industry as much as the industry itself. I think it's important for all businesses to have acquisition and sustainability strategies in place to create opportunities for new sales executives, and to keep them constantly engaged."
Company

Information
National Credit Insurance (Brokers)