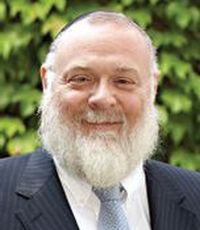 Ron Tatarka
This year marks something of a unique milestone for Ron Tartarka, the man in the top position of our
Insurance Business
Elite Brokers ranking: in 2013, he celebrates his 21st year at the helm of Scott Winton Insurance Brokers (SWIB), the brokerage he established in 1992.
"Recently, I looked back and realised that 21 years ago I started this business with little experience and even less capital, and I realised how tremendously the business has grown," Tatarka says.
"There were challenges and occasional setbacks along the way, but by using them as opportunities and building meaningful relationships with my clients and my colleagues, I have been able to reach my business goals." Being named our inaugural Elite Brokers winner is "an honour and a privilege", Tatarka adds, "as it affirms Scott Winton's standing as a leading insurance broker and acknowledges our success in increasing new business whilst maintaining our exceptional record of client retention. But, my success would not have been possible without the dedication and hard work of the Scott Winton staff and the ongoing support of our insurers and clients."
His top ranking is certainly well deserved. Over the last two decades, Tatarka has built a successful business from the ground up by establishing long-term, trust-based relationships that not only keep his retention rates high, but that also generate new business via referral time and time again.
"Our business structure is designed to put the clients needs' first, as we're geared towards providing expertise in all the different types of insurance," Tatarka explains. "If specialist expertise is required our clients are referred to our network of independent consultants, surveyors, valuers and risk management experts."
Now with offices in Melbourne and Sydney, Tatarka says that providing clients with excellent service is both his goal and his passion.
"Meeting and anticipating our clients' needs is what gives Scott Winton its edge over our competitors," he says. "In this complex and aggressive market, it is often difficult to negotiate competitive terms, but we excel because our clients understand that price is not everything; they trust us to protect their interests and know that we are available to assist them any time of the day or night."
SUCCESS DRIVER: CUSTOMER SATISFACTION
"Our focus is on fully protecting our clients and making sure that the cover provided is the widest possible for the premiums charged. One thing I've learnt over the years is the importance of making sure all claims made by clients are paid out to their satisfaction, and this can only be done if the policy is correct in the first place. We monitor client satisfaction by the number of referrals we get and the reputation of Scott Winton as a whole; we work to understand the specific needs of our clients and identify cost effective solutions for them, and nearly all of our new business written is from personal referrals as a result."
Company

Information
Scott Winton Insurance Brokers