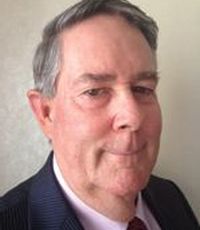 Russell Bresland
Coming in at the number two spot is Russell Bresland, who was "absolutely shocked and amazed" when
Insurance Business
caught up with him on the phone in Singapore to give him the good news.
"I feel very privileged – I would have been excited just being in the top 30, but to be number two? It's fantastic," he says. "It's not only for myself, but I'm also proud of my staff – I really do work with a wonderful team."
A supportive and client-oriented workplace is not something that Bresland, who semi-retired from the industry six years ago, takes for granted. When he sold his successful brokerage in 2007 he moved to Singapore, and quickly learned the value of good customer service.
"I'd get phone calls from former clients saying, 'where are you?' Can you help me with my policy?' But I'd signed a three-year restraint of trade when I sold my brokerage, so I couldn't do anything for them," he explains.
"When the three years expired in February 2010, I was getting too many phone calls to ignore, so I started again with a brand new brokerage. We've rebuilt a business that is actually bigger than what I sold, and it's all grown through referral. We go out of our way to try and make sure we give really, really good service. Some of my clients I've been dealing with since February 1981."
SUCCESS DRIVER: TEAM WORK
"You don't achieve something like this by yourself. We all help each other out, and if one of our clients rings and their usual contact is unavailable, we handle each other's client requests and everyone chips in."
Company

Information
Bresland Consultants Pty Ltd