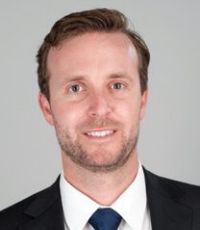 Tim Cooper
Nominated by his boss, John Elliott, for the Insurance Business Elite Broker ranking, Tim Cooper was both surprised and pleased to be advised of his placing at the 21st spot.
"Being ranked anywhere in the top 30 brokers is a great individual honour, considering the field and the quality of my colleagues recognised in Insurance Business' ranking. It's a huge compliment and recognises our hard work," Cooper says.
Working primarily within the SME market, which entails high volume and a knowledge of a wide variety of industries, Cooper has demonstrated the ability to "adapt his knowledge and service clients in many weird and wonderful industries," Elliott says.
"Tim's dedication to his existing clients goes above and beyond, which is reflected in growth in his book not just from new clientele, but also with his existing clients," Elliott explains. "He provides his clients with a level of service which is extremely rare, given their size. It's not just about the brokers handling those accounts worth $50,000 or more, it's also a testament to an outstanding and professional broker to maintain both outstanding service for clients, and profitability for his employer. Tim is one of the best I have seen in terms of juggling these two accomplishments with ease."
SUCCESS DRIVER: CLIENT REFERRALS
"I still remember the first time a client referred my services to another in their industry. Receiving that phone call and hearing the unknown party tell me that they'd been told to call me because of the good work I'd done for their colleague was a great feeling."
Company

Information
Elliott Insurance Brokers