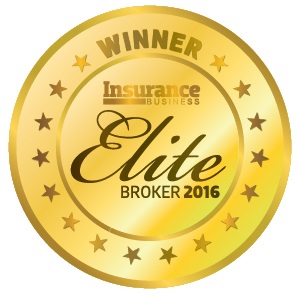 Welcome to the 2016 Insurance Business Elite Brokers list.
This year marks the fourth occasion on which Insurance Business has set out to rate and rank Australia's insurance brokers and name those who are at the top of their game.
We've continued to receive positive feedback about the flow-on effects for those who have secured a place in one – or more – of our previous lists. It's been the experience of a number of entrants that endorsement as an Elite Broker has resulted in recognition from both industry colleagues and clients, and has also served as a valuable business development and marketing tool.
Insurance brokers continue to do excellent work for the wider community, and it's our privilege to be able to recognise a small handful of those high achievers here. We'd like to offer a sincere thank you to everyone who applied to be a part of the Elite Brokers 2016 rankings, and we look forward to continuing this now highly anticipated tradition in 2017.
Tim Garratt, editor, Insurance Business.
METHODOLOGY
The Insurance Business Elite Brokers ranking system is an objective means of ranking the best-performing insurance brokers in the country – not just those with the biggest portfolios or the largest clients.
Each broker was required to supply their own details to Insurance Business to be eligible, along with details of a contact who could verify those figures.
In total, there were eight criteria, covering:
• Number of policies written
• Total revenue
• Revenue per policy
• Number of clients
• New clients
• New client revenue
• Client retention
Each broker was ranked in each of these measurements and the sum of all of their rankings was calculated. The brokers were then placed in order, with whoever had the lowest overall score ranking first in the list, and so on (think of it as a golf score, where having higher rankings in each section means you have a lower total score).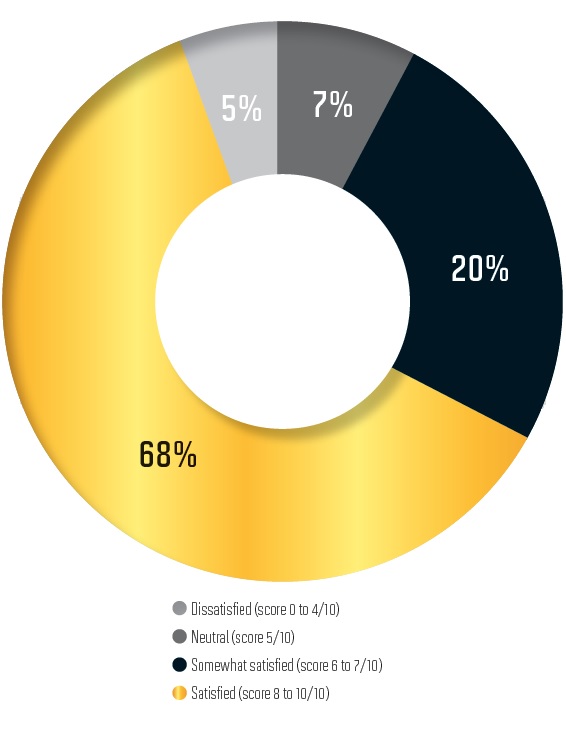 OPPORTUNITIES FOR ELITE BROKERS IN 2016
In Vero's recently released 2016 SME Insurance Index, more than two thirds of business owners surveyed reported being satisfied with their dealings with their brokers.
Business owners surveyed in Vero's 2016 SME Insurance Index also revealed their greatest business concerns, and a substantial number of them reported a lack of coverage for some of the greatest insurable risks they were concerned about. The role that brokers can play in educating business owners about the need for coverage is clear.
While none of the top three risks in the list below are insurable, there are an abundance of insurable risks occupying the spaces beneath, representing opportunities for brokers to potentially grow their books of business and become truly elite brokers.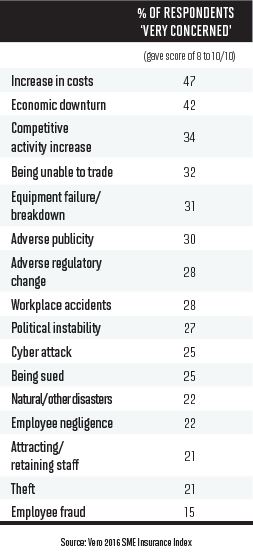 Of particular interest was a discernible correlation between the level of satisfaction and the depth of the service provided by surveyed clients' brokers. The Index reports that, generally, the brokers with highly satisfied clients provided service extending beyond the basics. More specifically, it found that brokers with highly satisfied clients were far more likely to provide an in-depth analysis of all of the options available to those clients, and to provide information on changes to insurance and/or regulatory requirements.