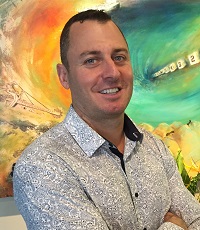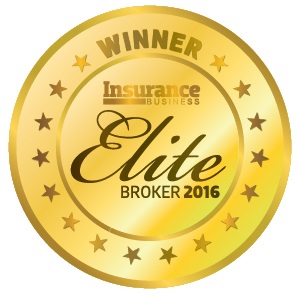 3 DAVID SUMMERS
3 DAVID SUMMERS
Markey Group
David Summers is another broker who is no stranger to the Insurance Business Elite Brokers list. An industry veteran of 13 years, he's ranked in the Top 10 in every one of these lists.
Summers is the senior broker in a team of three broking staff based in Newcastle, NSW. When asked about the focus of his portfolio, he says, "Everything and anyone", adding that he targets industries in which he feels his team can make a positive difference. "Our focus is dependent on insurers and their products – as I said last year, if we fi nd a product with a competitive edge, this then becomes our industry of focus."
In the increasingly competitive market, what does Summers think it takes to succeed as a broker?
"Knowing what the client really wants [and] knowing who you work for" is his response.
Summers is thankful that the past year has not seen any substantial challenges arise for him as a broker.
"Thankfully, this year has seen more opportunity than challenges," he tells Insurance Business.
On the other side of the coin, what has been Summers' greatest highlight as a broker over the past year?
"Self-growth," he says, adding: "Actually, realising what it was that I was doing that made our services so highly sought after."
So, what's next on the cards for this Elite Broker?
"Ambitious growth targets," Summers says. "I am determined to grow nationally, so I am focused on trialling new marketing techniques and reaching as many people as possible."
Company

Information
Markey Group

Suite 14, 235 Darby Street COOKS HILL, NSW 2300