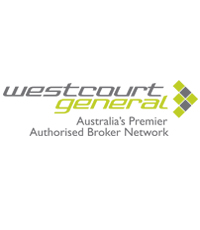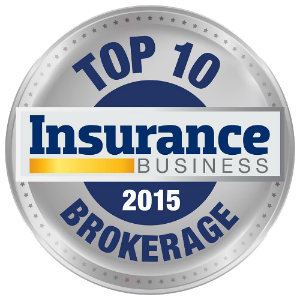 3 WESTCOURT GENERAL INSURANCE BROKERS
WESTCOURT GENERAL INSURANCE BROKERS
Jef Hollands and Tremayne West, directors
BEST CRITERIA RANKINGS:
Client retention
Policies per broker
Revenue per broker
What is one thing you did differently this year, and why?
This year we continued doing the good things we do to help the Authorised Brokers in our network grow, and in turn this has attracted new brokers to our network. We also introduced a new owner to the business (Tremayne West), which has invigorated the company and set a foundation for our future strategy and growth. Tremayne brings to the company his senior relationships with the major underwriters, a breadth of corporate experience and a keen focus on growth which will help us to continue to succeed in the future.
What would you cite as the biggest challenge of the last year?
Our biggest challenge last year was the decision to set and follow targets for growth as well as implementing service improvements to our network. This focus led to our ownership change and, following this decision, we now have the challenge of prioritising actions to implement our new strategic objectives. This is an ongoing process, but through the involvement of our National Relationship Committee (made up of respected Authorised Brokers within the network) and taking onboard feedback from our network at our Annual Conference, we will finalise this program and make it happen
Are there any highlights of which you're particularly proud?
At Westcourt General Insurance Brokers, we are firmly focused on our Authorised Brokers and their achievements, so the company highlights have naturally been those related to our Brokers' successes. We had six of our brokers place in the Insurance Business Elite Broker Top 30, three featured in Young Guns, and Victorian broker Bunmi Ajayi from Megalines was recently named as the NIBA Broker of the Year. We are very much looking forward to celebrating these highlights and more with our network and supporters at our Annual Conference in Hamilton Island at the end of the month.
Is there an approach or practice you think sets your brokerage apart from others?
Westcourt are for our Authorised Brokers. We are a dedicated authorised representative network without the conflict of a broker owner, corporate ownership or underwriter ownership. Our culture is one of nurturing growth and professional development. We allow our brokers to have their own brand and business direction and we support them with every staff member in our company. Additionally, we have broker representation via our National Relationship Committee and an IT Committee who are the 'voice' of our network – providing input and feedback on future direction and investment.
Westcourt General on… changes needed in the industry
Our role as intermediaries in the industry needs to fully service the advice model we represent. When advising the customers of our industry, adequately identifying their risks and developing risk management strategies is the one thing we as brokers need to focus on. The insurance industry, however, needs to change the perception that society has of insurance. We need to all work together as an industry to consistently uphold the principle of utmost good faith in our dealings with the end client.
Company

Information
Westcourt General Insurance Brokers

Level 1 45 Royal Street East Perth, WA 6004