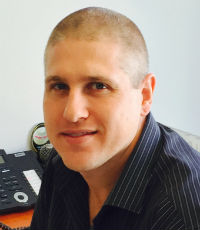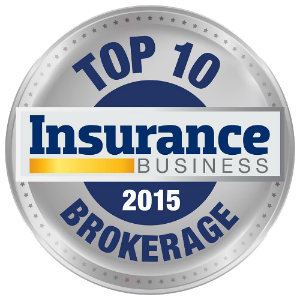 4 YOUR RISK ADVISER/TRUCKERS INSURANCE HQ
YOUR RISK ADVISER/TRUCKERS INSURANCE HQ
Adam Pile, principal
BEST CRITERIA RANKINGS:
Client retention
Company growth
New clients per broker
How do you feel about making it into the Top 10 Brokerages list in 2015?
I am ecstatic that our brokerage has compared so favourably to older more established brokerages.
What is one thing you did differently this year, and why?
We employed a marketing and relationship manager, someone to ensure that we capitalised on our key relationships and opportunities. Whilst putting on a 'non-income producing' staff member was a bit of a gamble, we realised that we needed a specialist to manage the graphic designers, copywriters, web developers, industry associations and referral partners in order to ever get anything done in a timely professional manner.
What would you cite as the biggest challenge of the last year?
We lost some long-term staff this year and realised how specialised some of them had become and how we do not have an adequate knowledge transfer/training arrangement to ensure that multiple staff can perform the same tasks.
Are there any highlights of which you're particularly proud?
This year we have had a 100% success rate with getting claims paid (often after arguing with the insurers) and have retained every client we have managed a claim for. Whilst we have a great claims manager, I think a big part of the success goes to our advisers who have clearly been writing the right policies for our clients.
Is there an approach or practice you think sets your brokerage apart from others?
We primarily focus on servicing a handful of niche industry sectors. As such, our staff have a higher understanding of those industries' risk exposures and insurance needs, and a good knowledge of the products and the insurers who can write in those niche markets. Simply put, we can provide a higher level of advice and terms in a quicker timeframe than most generalists.
Where do you think growth opportunities lie for brokers in the years ahead?
The greatest opportunities will be in the cyber area. The growing number of cyber ransom attacks and business owners growing awareness of this will make this a major market.
How do you think the industry needs to change in order to prepare the world of tomorrow?
We need to see the minimum education and training standards increased, to ensure that advisers continue to provide their clients with the best advice. We do not want to see the industry scrutinised and over-regulated as has/is happening with the financial planning sector.
Your Risk Adviser on… the best education for tomorrow's brokers
I think the best training comes from on-the-job. The breadth of industries we work with and policies we offer simply makes it impractical for any in-depth product knowledge to be provided or absorbed by those new to the industry either online or in classroom settings.
Company

Information
Your Risk Adviser/Truckers Insurance HQ

23/75 Waterway Drive Coomera QLD 4209