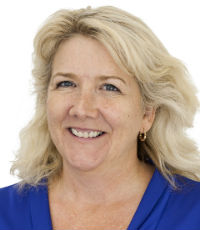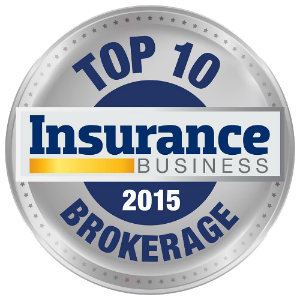 5 SIMPLEX INSURANCE SOLUTIONS
SIMPLEX INSURANCE SOLUTIONS
Kay Jackson, director
BEST CRITERIA RANKINGS:
Client retention
Company growth
New revenue per broker
How do you feel about making it into the Top 10 Brokerages list in 2015?
We are really excited to be in the Top 10. Our entire team work very hard to go the extra mile for our clients and this is such wonderful recognition and an achievement for our entire team.
What would you cite as the biggest challenge of the last year?
Keeping focused on business whilst moving our head office to a new building to cope with our growth. We have had such amazing growth over the last five years that we had to move. To do this and keep focused and committed to our clients was quite a juggling act.
Is there an approach or practice you think sets your brokerage apart from others?
We give ownership and accountability to our business development managers for their budgets and growth; we are a true relationship-based brokerage; we are not trying to cut costs and make a greater margin by selling online; and we believe brokers can only truly know the needs of their clients by engaging with them in dialogue, preferably in person but can be via phone or email where more convenient for the client. We also rate our client satisfaction on our clients' claims service; if we get it right at the quote and new business/renewal stage, then claims should flow easily. In the past two years, ALL our clients have been surveyed after a claim and 100% are satisfied with our claims services and over 97% rate our service as excellent.
Simplex Insurance Solutions on… what makes a top-performing brokerage
Your team. If you do not have a professional, engaged and passionate team you cannot be the best you can be for your clients. A strong brand is also needed. A brokerage sells trust, so your brand needs to constantly show trust in all that you do. And last but not least, your clients must sit at the top of your organisation chart. Your product innovation should be driven by your clients' feedback and needs, not just your own thoughts on what they need.
Company

Information
Simplex Insurance Solutions

72 A Mair Street Ballarat, VIC 3350