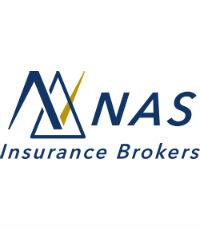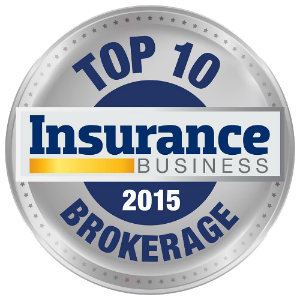 7 NAS INSURANCE BROKERS
NAS INSURANCE BROKERS
James How, managing director
BEST CRITERIA RANKINGS:
Client retention
Company growth
Total revenue
How do you feel about making it into the Top 10 Brokerages list in 2015?
We are obviously delighted to be named in the Top 10 Brokerages. NAS has never been one for capturing the publicity or marketing our achievements, rather our energy and focus has been on the development of our business model to meet the changing needs of the market and brokers.
What is one thing you did differently this year, and why?
The last year has been more of a culmination of a number of years of investment in our services to brokers, supplier relationships and systems. We really couldn't differentiate in the establishment of our broking services division (which supports our brokers in a range of support and placement areas) and the establishment of our first underwriting agency (Lion Underwriting). Both have been enormously successful and embraced by the network at large.
Is there an approach or practice you think sets your brokerage apart from the others?
If we were to define it in one word, it would be 'flexibility'. We have an enormous diversity of skills, business maturity and size. Ranging from large corporates to individual start-ups, and a range of backgrounds which service too many community groups to count! To service the diverse needs of all these groups takes a flexible approach to business models, broker skills, systems and communication. Our base systems have always been built with a wide range of scalability and flexibility. Where we are today shows the foresight of the pioneers of our business.
How do you think the industry needs to change in order to prepare for the world of tomorrow?
The industry has been largely resistant to change and most true innovations have been imposed by insurers, legislators or customers. Whilst debates and talk occurs on key topics of generational leadership change, new business models and the future relevance of brokers, there is little substantive action on these fronts from within the industry.
We have embarked on a key initiative to identify and develop future principals and are actively investing in succession management rather than waiting until the debate moves on to an action phase.
It is easy for us as an industry to turn to our traditional sources of debate, product and technical policy debate, when the truth is that we need to be adaptable to the pace of change across all facets of our businesses. Our role should be focused on ensuring that the next generation of industry leaders are equipped and ready for these challenges.
NAS INSURANCE BROKERS ON… WHAT MAKES A TOP-PERFORMING BROKERAGE
FOCUS.
Have a clear plan of what is going to make you successful and what is fundamental to building a successful business. Being able to communicate this to those around you is equally valuable.
RESILIENCE.
Building a successful business won't be achieved without some setbacks along the way.
SKILL-BUILDING.
As you grow, you always need to adapt to the next phase of your development. At times, this requires discarding what has made you successful to this point.
TEAMING.
Relationships and creating a strong network, which will survive through the good and troubled times, is vital.
Company

Information
NAS Insurance Brokers

3/45 Ord St, West Perth WA 6005