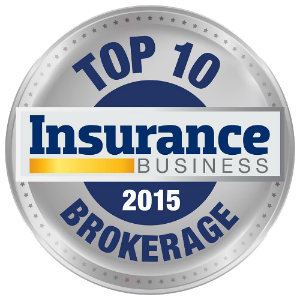 8 NORTH QUEENSLAND INSURANCE BROKERS
NORTH QUEENSLAND INSURANCE BROKERS
John McKaig and Ron Bellert, principals
BEST CRITERIA RANKINGS:
Client retention
Revenue per broker
New revenue per broker
What would you cite as the biggest challenge of the last year?
The biggest challenge last year was last year. Things such as the high cost of insurance, the insurer's lack of willingness to write business, reduction in commissions, reduction in capacities as well as the general state of the economy in North Queensland all combined to make last year the most difficult in memory. The fact that we were able to come through relatively unscathed and move the business forward is testament to the quality of the NQIB staff.
Is there an approach or practice you think sets your brokerage apart from others?
We do not set any sales targets, growth targets or budgets. The business is managed by responsibilities and not tasks. If everyone is doing the right thing, in the right way and at the right time, the results will follow.
What are the essential attributes for a top-performing brokerage?
Staff, staff and staff. The more time spent on the development, training and wellbeing of the employees, the more successful the business will be.
Where do you think growth opportunities lie for brokers in the years ahead?
There are always new products, new risks and emerging markets, and as long as a broker moves with the times, remains flexible and keeps up to date, there will be growth opportunities to capitalise on. One area that is relatively untouched and presents a tremendous opportunity for brokers – particularly in regional areas – are claims management and assessment services, not just for your own clients, but also for those people who choose to deal direct with insurers.
NQIB on… what's ahead in 2016
A strong emphasis on improvement in our IT and internet capabilities. 30% of our new business opportunities now come via our online presence and this is increasing at a great rate of knots. We will have to move with the times and hopefully come up with something that is different.
Company

Information
North Queensland Insurance Brokers

557 Ross River Rd, Townsville City QLD 4810