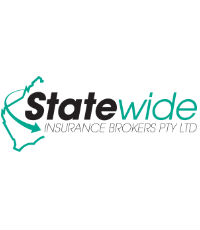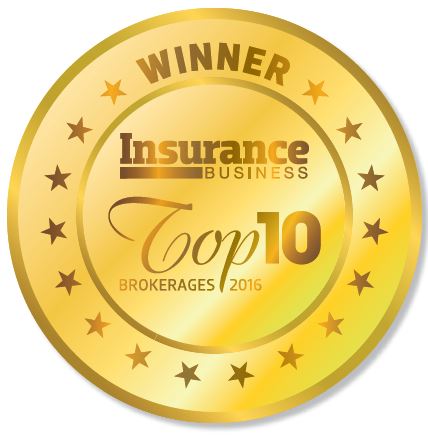 10 STATEWIDE INSURANCE BROKERS
Danny Mountford, co-managing director of Statewide Insurance Brokers, says the business is "very honoured and humbled" to have made the 2016 Top 10 Brokerages list, and sends out a big thank you to its "great staff" who've made it possible, as well as its clients, some of whom he says have been with Statewide since 1970!
We asked Mountford to tell us what's been happening at the brokerage in recent times. "A big focus this year was to reinforce our client servicing model," he says. "More personalised service, continual client contact and visits, proactive insurance advice, and ongoing love and devotion to our clients!
"Paired with continual investment and growth of our online activities, we feel we have all bases covered in relation to client servicing."
So, what sets Statewide apart from many of its competitors? Mountford says the business believes it's the company mantra – that of reputation, experience and trust.
"Statewide is one of Australia's longest-serving privately-owned insurance brokerages, and we take great pride in such longevity and experience. Our clients appreciate the stability, trust and expertise we provide, and we find new insurance buyers are continually seeking such attributes as well."
The flat economy is the greatest hurdle Statewide has faced over the last 12 months.
"It's a difficult environment to thrive in at the moment, and the business is feeling the pinch in many instances. We have managed to expand our client base and continue to grow over this period, despite the challenges presented."
That expansion and growth is something the brokerage is quite proud of, Mountford says.
"We have managed to achieve increased KPI levels regarding client growth, retention, revenue and such, while implementing some new projects along the way. We've also been a part of some wonderful client success stories throughout the year, which we love being able to contribute to, risk-manage and share the excitement with."
Statewide is working on new initiatives to benefit clients and contribute to growth.
"The main focus includes continuing to grow our AR network; further expansion and wholesaling of some niche industry schemes; and increasing our online activities. We are also involved in some insurance software projects, web publishing, and premium funding … ensuring we have all bases covered in regard to insurance broking and advice."
STATEWIDE INSURANCE BROKERS ON PREPARING FOR THE WORLD OF TOMORROW
"Embrace technology – for the benefit of your clients and your brokerage. We are strong believers in multichannel client servicing, and will continue to offer and adapt to new systems that make our servicing model better. The insurance industry is often a leader in new technology areas, and brokers would do well to implement and utilise all available systems and technologies."
Company

Information
Statewide Insurance Brokers

78 Mill Point Road South Perth WA 6151