Eurapco launches first blockchain-based global risk transfer solution | Insurance Business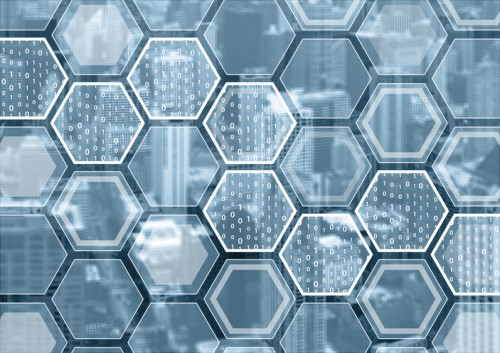 Eurapco, a strategic alliance of eight primarily mutual European insurers, in partnership with global industry-led blockchain initiative B3i Services AG, has announced the launch of Eurapco Unity, the first global risk transfer operational solution built on a blockchain infrastructure. The platform will enable the transfer of facultative risks within a network of companies.
The Eurapco board and its chairman, Luca Filippone, asked Eurapco general manager Wilma de Brujin to identify a use for blockchain technology within the alliance. De Brujin pursued a specific goal: to identify business cases in which blockchain offered improvements to existing processes, encouraged innovation, and helped gain hands-on understanding of the technology.
"Trust and transparency are fundamental values we cultivate in the alliance, and we needed to ensure these principals were further translated into our operations," de Brujin said. "Exploring blockchain came as a natural step in the creation of tangible and sustainable value for our partners."
After conducting in-depth market and technological research, Eurapco felt that blockchain could bring concrete benefits in the marine insurance and reinsurance sectors. Last month, the alliance – along with partners Achmea, La Mobilière, Reale Group and B3i – delivered the MVP version of Eurapco Unity, which enables the transfer of facultative risks in a network of companies in marine insurance.
"A new world of digitalization has opened up for us," said Dieter Lammertz, head of marine and fine art at La Mobilière. "Documents are quickly accessed and, via a chat message, the transaction is transmitted to all partners. All data remains in the blockchain and cannot be altered. I am convinced that we will generate considerable time savings and am already excited about what this system can achieve. In future, all accounts and claims handling will also be managed with this system, saving additional time and resources. Together we have built a great system that will open the door to many more future opportunities."
"The Eurapco Alliance is pioneering the adoption of B3i distributed-ledger technology (DLT) while pushing the boundaries of admin-free risk transfer within a defined group of peers and competitors," said Antonio di Marzo, head of products at B3i. "The Unity project is just one example of a common DLT use case, and this implementation is a great showcase for other risk pools. Eurapco acts as a framework enabler, establishing the rules and protocols to be followed by members to cooperate and share risks in full compliance, as respective requirements are already embedded in the protocol. With DLT removing the need for unnecessary administration, users can focus on adding value."