FM Global warns companies against neglecting idle facilities | Insurance Business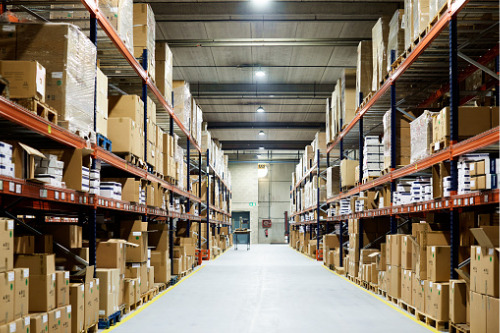 As offices, plants, and warehouses remain closed due to government-mandated shutdowns all over the world aiming to stop the spread of COVID-19, FM Global has warned businesses about the risks emerging from these now-idle facilities.
According to a report by the major P&C insurer – aside from ever-present risks such as fires, vandalism, and theft – spring flood season is also beginning in the US, while hurricane season starts in around two months. These leave understaffed facilities potentially vulnerable. Other natural catastrophes like earthquakes and tornadoes have also continued to occur during the pandemic.
"Countless companies across many industries have paused operations around the world in what has been billed as the biggest factory shutdown since the Second World War, and more closings are expected," said Kevin Ingram, executive vice president and chief financial officer of FM Global.
The insurer's research revealed that idle facilities are 50% more likely to experience a loss than those in operation. These facilities may contain combustible material, ignition sources, and oxygen – all of which create a perfect environment for a fire. Arsonists can also target these idle facilities due to lack of supervision.
"One thing we want businesses to keep in mind is that your fire protection system must be ready at all times," Tan Hian Hong, vice president, client service manager for FM Global Asia operations, told Corporate Risk and Insurance. "The first action required is an inspection to ensure all fire protection equipment is locked and cannot be manipulated. Uncontrolled fire losses stemming from improperly closed sprinkler valves pose a real threat – recording an average loss of more than US$11 million per incident over the last 10 years."
According to Tan, equipment breakdowns can also cause large losses. Around one-fourth of losses the company manages are related to equipment breakdown, assuming normal conditions. He said that when facilities are closed and machinery stopped for a limited period, there is a higher chance of equipment breakdown caused by improper machine shutdown, lack of maintenance, and challenges in restarting of machinery after a period of disuse.
To guide businesses in securing their facilities, FM Global's report outlined several needs management must address during the shutdown, while keeping in mind employee health and safety.
Essential personnel – Companies were advised to contact authorities and explain that security and maintenance personnel on-site are "essential" in the context of stay-at-home orders.
Active security – Staff should be designated to perform regular daily rounds inside and outside idle facilities. Watch for criminal activity, smoke, fire or property damage. Webcams and sensors to detect out-of-the-ordinary motion, heat, or water flow are also helpful.
Fire protection – Maintenance staff should check daily to ensure sprinkler valves are locked open. Debris and ignitable liquids must be removed, and any welding or other 'hot work' taking place on the property must be closely monitored. Alert the local fire department of the building's change in use.
Flood protection – Water damage is among the biggest threats to commercial and industrial property, as sea levels and population density rise. Businesses should elevate equipment and equip their property with temporary or permanent flood barriers.
Maintenance – With the facility closed, it's the ideal time to perform overdue maintenance, such as repairing expensive machinery or fixing a small roof leak that, if untreated, could delay the business's reopening and return to profitability.
According to Tan, FM Global is holding webinars and keeping in touch with clients through phone or video conferencing tools to help them manage their facilities during the lockdowns.
"Since most of our field engineers are not able to make visits to client sites right now, we have shifted our loss prevention consulting services towards remote engineering," Tan said. "We strongly believe that if you plan ahead, the majority of losses are preventable. So, we have encouraged businesses to think very broadly about what that means for their operations and supply chains, as well as other decisions within their organization."
On the other hand, there are some industries that are under stress, working hard to meet market needs. These include paper goods for packaging, tissue products, sanitisers and cleaning products, for example. Tan said that FM Global is also focusing on helping these businesses mitigate the risks posed by the ramping up of production.
"It is human nature to focus on the most sensational risk, in this case a terrible one that's commanding attention around the globe," added Ingram. "Yet it's important to remember that other serious risks haven't gone away and continue to affect organizations' resilience. Firms that stay vigilant are more likely to be the winners that get back to business at the earliest opportunity."