Insurance sector's response to COVID-19 is "underwhelming" | Insurance Business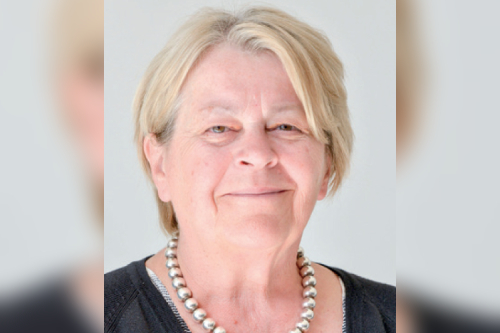 The economic fallout of the COVID-19 crisis has been an unprecedented challenge for the insurance industry, with its devastating effect on numerous businesses causing a surge in business interruptions.
According to Julia Graham (pictured), deputy CEO and technical director of UK risk management organization Airmic, the insurance sector's response to COVID-19 has been underwhelming from the client's perspective.
"The experience of our membership suggests the industry's response to claims has too often been inflexible and driven by near-sighted profit," Graham told Corporate Risk and Insurance. "In too many cases, long-standing business clients have been treated with a one-size-fits-all rigidity."
Graham acknowledged that insurers should not be forced to pay out where pandemic cover was clearly not intended in the wording of a business interruption policy. However, reality isn't that clear-cut.
"Often there is ambiguity, poorly written or badly communicated contracts," she said. "In these cases, insurers do have choices to make. They can either interpret ambiguous contract wordings with their balance sheet in mind, or they can act as partners to long-standing customers who seek business protection – this means responding to claims with fairness, flexibility and clear communication."
According to Graham, insurers that adopt a forward-looking attitude will have better relationships with their clients, who, in turn, will look forward to the next renewal. On the other hand, clients whose "trusted partners" have fallen short of the mark may be taking a second look at their long-standing insurance relationships.
"With that said, Airmic wants a strong and successful UK based insurance market and we look forward to partnering with the market to explore current and future solutions, rather than taking battle lines," she said.
COVID-19 is not a "black swan" event
The pandemic is not a "black swan event", which is an extremely rare and unforeseen event with severe consequences, Graham noted. Pandemic risk has appeared on the World Economic Forum global risks list and corporate risk registers for many years. However, it was given a low priority when considered as a function of potential impact and likelihood.
"It isn't easy for risk professionals to convince their top management that they should take low probability risks seriously and invest time in their management, when there are more immediate risks in boardroom and C-suite minds," she said. "Hard to detect and difficult to assess, these risks are all-too easy to ignore.
"The pandemic has hammered this message home with brutal effect. We think a change in approach is required, because risk management tools and techniques many risk professionals use may not be effective for managing these risks."
Furthermore, the pandemic has validated the risk community's warnings about the interconnectivity between risks and the danger of leaders thinking in silos, which contribute to emerging risks being played down until they flare up.
"This has demonstrated the necessity of building an integrated enterprise-wide risk management framework to align risk-based decisions with corporate strategy, direction and culture to create the risk intelligent organization," she said.
Risk management community's response
On the risk management community's end, Graham said that many organizations, including those with pandemic crisis and business continuity plans, were taken by surprise by the virus's far-reaching nature and velocity of infection.
"Our research indicates that key success factors for response have included timely and appropriate communication, prioritisation of people, a focus on what matters the most, and an agile response supported by leadership at a strategic level," she said. "Airmic members indicate that they have been engaged in the response process."
In reaction to the pandemic, Airmic moved its events, networking, learning and development, and technical programmes online. According to Graham, this has had many positive effects, such as being less tied to geography and more agile when setting agendas and attracting top speakers, thus adding value to the member experience and accessibility. As a result, continuous professional development (CPD) opportunities for Airmic members have doubled.
Airmic's annual conference, originally scheduled for June, has been moved to September 22–24 as a virtual conference, Airmic Fest, with the theme Working Together - in a Time of Accelerated Change.
"We could have thrown in the towel, but instead, we embraced new challenges," Graham said. "We want to take the digital experience to the next level. For example, we have invested in a purpose-built platform designed to offer the feel and experience of a face-to-face conference in our new world."
"While we continue to see a future in physical events and learning opportunities and the social and professional networking and development benefits these offer, like many organisations, we are looking at future opportunities for more agile ways of operating," she added.