Preparedness, mitigation, and risk transfer – offsetting wildfire risk in Europe | Insurance Business Australia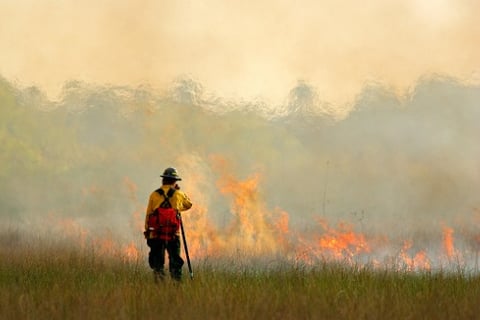 It is of little surprise that environmentally focused thought pieces are filling up the newswires, given that the COP26 climate summit is now well underway. Speeches, pledges and calls to rise above political divides are issuing forth thick and fast as government, regulators, industry and individuals come together to determine the best practices capable of offsetting climate risk.
Read more: Revealed – the key to offsetting wildfire risk?
It was in the run-up to this climate summit that Guy Carpenter partnered with government and industry leaders for an online symposium exploring the 2022 wildfire expectations for Europe, and to offer a deep dive into the proactive solutions available to those invested in mitigating climate concerns. In a discussion chaired by Jonathan Clark, head of public sector, North America at Guy Carpenter, a panel of professionals came together to assess the potential for natural resiliency measures to reduce wildfire risk, and what a strong risk management strategy actually looks like.
"For effective risk management, multifaceted strategies are often required to improve a community's ability to rebound from calamitous events, whether they be from wildfires, floods or other catastrophic occurrences," Clark noted. "Effective disaster resilience relies on three pillars or practices, namely - preparedness, mitigation, and risk transfer that must be blended more effectively to manage the challenges society faces from issues brought on by climate change."
When exploring mitigation strategies, it makes sense to look at what has been done in other countries and to use solutions already developed as stepping-stones on which to build. In that vein, Clark highlighted that there have been substantial wildfire ignitions in Northern Europe, albeit with minor consequences - but that in the context of climate change, it is anticipated that this will worsen. And so, stakeholders in this region need to learn from the experiences of the rest of the world to inform preparedness and resilience around wildfires.
Andy Elliott who, among other titles, is a consultant and trainer at the wildfire consultancy WildfireTac, noted that climate change predictions for Northern Europe indicate a general trend towards a warmer, wetter climate. This will mean higher temperatures and more frequent droughts during the summer with increased overall rainfall during the winter, he said, which, from a wildfire perspective, could create a perfect storm.
"[In that event], our growing season will be extended to provide even higher volumes of fuel," he said. "But at the same time, our spring and autumn wildfire seasons could well be extended through the summer months. With more fuel and hotter, dryer summer months, we're likely to see an increase in both the intensity and extent of wildfires.
"Our colleagues in Southern Europe are experiencing this now… and Northern Europe needs to learn from the often painful and expensive lessons of our Southern colleagues. In particular, I believe [it's about] realising the key to success is not suppression, but rather managing the fuel. This will open our minds to new solutions. If we fail to learn from global experiences and continue to rely on suppression and firefighting, then we will lose this battle."
Read more: Three key drivers of wildfire severity
Examples of wildfires in certain regions of the United States have shown that even with huge resources available, suppression is often not possible, Elliott said. Of course, this increase in fuel load has been accompanied by climate change. So, when you add prolonged periods of drought and record high temperatures into the mix, suppression is clearly not the answer.
This could be the future of Northern Europe, he said, unless the region starts to mitigate and adapt to climate change now. Of course, stakeholders will need to invest in suppression to protect life and property but they must also invest much more into mitigation and adaptation to land management initiatives such as Firewise UK. Sydney has already offered an insight into the value of this type of approach, Elliott said, and without that, the consequences of climate change for Northern Europe will be very expensive in terms of human life, property and carbon loss.
"The UK is already seeing significant disruption due to wildfires," he said. "Our road and rail networks are often disrupted with huge economic impact. We've started to see homes and businesses last wildfires, though thankfully only in very small numbers. In 2018, my fellow panellist Rob Gazzard [advisor at the Forestry Commission] and I were invited to Greece to look into the dreadful and tragic wildfires in Attica, particularly the Mati fire which cost just over 100 human lives.
"There had been very dry conditions leading up to those fires, but it had heavily rained the day before. And the weather on the day of the fire could have been a hot summer day in Northern Europe. I believe that without mitigation and adaptation measures, a Mati-like incident is not impossible in the UK. And I don't think that we here or in Northern Europe are adequately prepared for that type of event."