Creating value through strategic risk innovation | Insurance Business Australia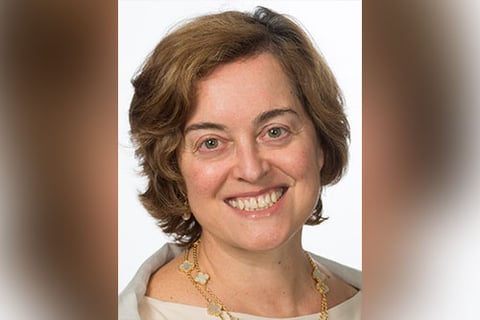 As new risks emerge and develop at surprising speeds, it is up to risk managers to keep up with these risks that may end up as major threats to their organisations. To achieve this, risk managers must be able to guide their organizations in strategic innovation.
Earlier this year, a report by international risk management association RIMS, titled 'Innovation and Strategic Risk Management', looked at various approaches and techniques for productively managing uncertainty when innovating.
Monica Merrifield (pictured), chair of RIMS' Strategic & Enterprise Risk Council and the report's author, spoke with Corporate Risk and Insurance on the importance of innovation in the risk management field.
According to Merrifield, the challenges that risk practitioners are going to face when innovating are similar to what most organizations wrestle with. First of these is the challenge of how to define innovation.
"You can ask a dozen people to define innovation and you're probably going to hear 12 different answers," she said.
Put simply, Merrifield defined innovation as implementing something new or different to create value. Value, on the other hand, encompasses a wide range of gains for an organization. It may be a new revenue stream, or growing impact and reach in markets or communities served, or a new lesson that informs the next round of innovation efforts.
"Another common challenge that risk practitioners and organizations will have to deal with is the fear of failure," she said. "If we look at lessons learned as an investment that can fuel the next iteration and landing a great idea, then that's an incredible investment."
Merrifield mentioned that the most innovative organizations share a few common traits, one of which is having a common understanding of innovation internally. Furthermore, for innovation to happen more intentionally, she said there must be a strong commitment at the top that translates into providing the necessary resources – such as time, people, tools, and space – to continuously innovate.
Risk managers' contributions to innovation
According to Merrifield, there is a fundamental contribution that a strategically minded risk practitioner offers in the innovation space. That is helping leadership and innovation teams manage uncertainty in productive ways.
"We can ask good questions by probing throughout the innovation process, and it begins with the problem or customer need that an innovation team is trying to solve. Is it an underserved or unmet need that our customers or clients are going to care enough about? That's an important questioning area that a risk practitioner will want to probe."
Merrifield also shared a risk engineering technique that was developed by Roger Martin, former dean of the Rotman School of Management at the University of Toronto.
"He developed this reverse engineering technique that is based on asking a very powerful strategic question, which is ... 'What would have to be true?' It's not 'what is true', but rather 'what would have to be true' in order for – in this case – an innovative idea to be a good one? We can apply this question across several important dimensions," she explained.
Some examples of questions she shared included: "What would have to be true about what our customer values in order for this to be a good idea?" Or, "What would have to be true about our own capabilities as an organization for this idea to be a great one?" and "What would have to be true about our cost structure for this idea to work well?"
Merrifield said that these are examples of probing questions that the risk practitioner will have to ask as part of their contributions to innovation.
"Innovation really is the new frontier for risk practitioners," she said. "And the timing couldn't be better for us to step into this space and contribute to the upside, while helping our organizations be more agile and capable of productive change."
A shift in mindset
As for how risk professionals can become more attuned with innovation, Merrifield said that it begins with a change in mindset.
"Adopt a more strategic mindset and focus on increasing the odds of success," she said. "There is no guarantee that comes with trying out a new strategy or idea. But a contribution you can make as a strategically minded risk professional is helping leadership and innovation teams increase the odds of success."
Another change in mindset needed, Merrifield said, is with the organization's leadership.
"The challenge for many enterprise risk professionals is getting invited to an innovation or strategy discussion," she said. "Unfortunately, there is this lingering notion that the risk professional is only going to see and focus on the threats or the downsides. Frankly, it's in our hands as practitioners to shift this thinking."