Ensuring supply chain resilience amid COVID-19 | Insurance Business Australia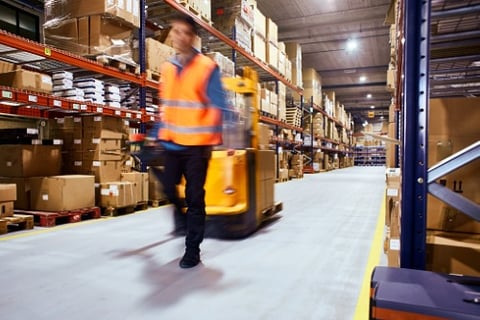 As the COVID-19 outbreak continues to spread globally, its effect on global supply chains is being closely monitored, especially with international and domestic travel restrictions being put into place by various governments.
According to a report by global risk management consultancy Marsh, the outbreak has exposed the current nature of global supply chains as a double-edged sword – while they are highly efficient and can produce goods rapidly when everything is going well, they are also highly intricate, leaving little room for resilience when subjected to critical disruptions, such as those posed by COVID-19.
Shortages are already being observed, compounded by the panic buying of several commodities. The report said that a certain global manufacturer of construction and agricultural equipment has been experiencing shortages of parts from China. Meanwhile, another is halting some of its production activities in South Korea due to a lack of parts. Another company is looking at using air and sea travel into Vietnam, due to China's restriction of several important land routes.
"With many manufacturers carrying inventory of only two to four weeks, disruptions and uncertainty will persist as the outbreak continues," said David Carlson, manufacturing and auto practice leader at Marsh and the report's author. "So far, effects have largely been felt by businesses with very lean supply chains, but deeper systemic disruptions may yet emerge. As the virus continues to spread, we are starting to see impacts on other major manufacturing and trading centres, including in the Middle East, Europe, and North America."
Carlson urged manufacturers to take action now. While most manufacturers have identified their critical suppliers, oftentimes they do not know who supplies their suppliers. This presents a significant but hidden vulnerability in the supply chain, which makes it difficult to predict the impact of disruptions such as those caused by COVID-19.
"No company operates in isolation, so it's essential to identify continuity risks, any potential bottlenecks, and any single points of failure," said Carlson. "By building a simple, three-step action plan, manufacturers can manage the impact of the COVID-19 outbreak or a similar future event."
He listed three steps that manufacturers should take in order to ensure the resilience of supply chains:
Prevention: Manufacturers should talk to their critical suppliers to ensure they have plans to respond to the outbreak and to understand these plans. However, manufacturers should also take other measures to protect their interests in case those plans aren't effective. These include identifying alternative suppliers and reviewing any contractual liabilities they could face in case of delays, cancellations, or quality issues.
Response: Where possible and financially feasible, manufacturers are advised to stockpile critical supplies. They should continue to communicate with existing suppliers and foster openness about their level of disruption. Orders and shipment arrangements should be modified as needed in case of a spike in demand for products.
Recovery: Manufacturers should find new suppliers, if necessary, to enable greater resilience. After the disruption, they should review lessons learned with critical suppliers to understand how things could be improved for the next disruptive event. Manufacturers are also advised to explore and invoke any relevant contract clauses that may help limit costs or speed up their recovery. Finally, they should consult with their legal and risk management teams to determine whether any failures of contract KPIs constitute a breach worthy of compensation.
"By building robust action plans, manufacturers can better position themselves to change suppliers on short notice, monitor potential pinch points, and implement other measures to stay resilient during this crisis and the next one," Carlson said.