Five power moves for risk managers in 2020 | Insurance Business Australia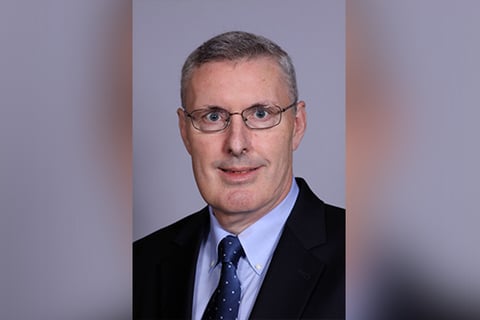 As the risk management function becomes even more critical for today's businesses, risk managers find themselves involved in making decisions that affect nearly every aspect of an organization's physical, financial, and reputational health.
International risk management and insurance education organization The Institutes has come up with five tips to help risk managers excel in their field.
1. Brush up on technology
According to The Institutes, risk managers must stay ahead of the curve, especially for cyber risk. It is among the top risk concerns of all organizations and can shut a business down in seconds, making it critically important for a risk manager to understand their organization's digital ecosystem, including touchpoints with customers and suppliers.
"The risk manager should assess both downside and upside (opportunity) risks arising from the ecosystem," Michael Elliott, senior director of knowledge resources at The Institutes, told Corporate Risk and Insurance. "An example of the former is the potential for a faulty sensor or algorithm in a wireless sensor network to create liability for the organization. An example of the latter is digital exhaust data arising from the organization's products or operations that can be used to develop risk-related products that generate revenue."
Elliott said that the risk manager of a provider of smart building systems (energy, mechanical, electrical, fire, and security) could be instrumental in using data generated by those systems to develop and commercialize a software-as-a-service (SaaS) solution that uses artificial intelligence to identify, assess, and mitigate commercial property risks.
2. Develop personal communication and collaboration skills
The Institutes advised risk managers to implement sound holistic risk management strategies. This means that risk managers must sharpen their ability to communicate and collaborate with external and internal stakeholders. To achieve this, risk managers can survey employees and customers to learn their concerns about cultural and social issues; and network with others on new and emerging risks, such as global political developments, that could increase risk to one's organization.
According to Elliott, getting buy-in from top management is critical for the success of a risk management program. Overcoming skepticism requires excellent communication skills, including effective storytelling. He gave the following advice for risk managers who find it hard to convince their organization's top decision makers.
"In order to receive resources for a risk management program, one risk manager gave the board and executive team a compelling explanation of Kodak's failure to embrace digital photography," he said. "Clarifying with higher ups what success in risk management looks like can also increase buy-in and enhance communication. The board of one company defines success as being certain that the organization is on top of its risks and that risk is considered for all key decisions in a timely manner. This includes identifying and communicating emerging risks that may impact the company in the future."
3. Increase efficiency
Executing a risk management process and being able to scan the environment to identify, analyze, and treat risks, as well as periodically monitor and review results, can lead to more effective management of risk and greater return for the organization. Risk managers can accomplish this by designating risk owners within each business unit of the organization to help manage risk by reporting, acting on, and monitoring risk issues. They can also engage in information exchange with partner organizations, such as technology vendors, insurers, and claims adjusters, where permissible and feasible.
4. Stay current on emerging risks
Risk managers must be able to identify potential risks long before they result in actual exposures. Trends in products, politics, culture, litigation, and numerous other areas of concern to the organization may influence this assessment.
Elliott noticed a pitfall that some risk managers fall into, and that is focusing too much on insurable risks and not enough on all the organization's risks.
"A risk manager should do a lot more than just analyze insurable risks and purchase insurance," he said. "Furthermore, they should look for opportunities to link risk management with the organization's strategy. For example, one risk manager started out by asking business managers to describe all their risks, many of which turned out to be immaterial to the business. He now spends most of his time assessing material risks that could affect the organization's ability to implement its strategy. Another helped develop services that enable organizations to reduce their carbon footprint when transporting goods, strengthening the organization's relationships with its customers."
5. Invest in professionalism
In order to stay current, managers should invest in learning and programs that will help them advance their knowledge and career path. The Institutes advised risk managers to attend events that feature field leaders and innovators to build knowledge and expand their network. Online resources such as blogs, newsletters, and other social media are also readily available. Some risk management leaders to follow are Dante Disparte, chairman at Risk Cooperative, and Karen Furtado, partner at Strategy Meets Action.
Risk managers should also work towards professional certificates or designations, such as The Institutes' new Associate in Risk Management (ARM) program. Many online courses and webinars to improve professional knowledge are also accessible.