Pandemic highlights need for a more data-driven business strategy | Insurance Business Australia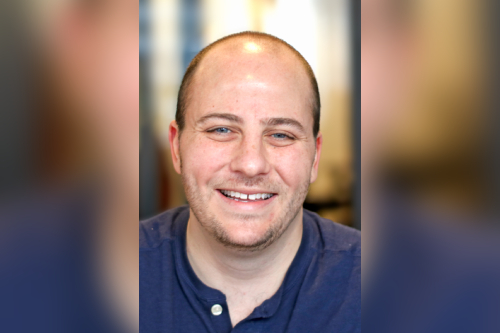 Much has changed due to the COVID-19 pandemic, and many people, not just business owners and risk managers, are feeling lost in the sweeping shifts that have affected business and daily life.
Fortunately, over the several months since the pandemic broke out, more and more data about the disease and the response to it (such as human movement and authorities' actions) is being gathered. With that said, the next important step is to harness that data to guide business decisions.
According to Joel Friedman (pictured), co-founder, chief technology officer and head of software development at Aclaimant, it's now more important than ever for businesses to take a data-driven approach.
"Even before the pandemic, sophisticated use of data was transforming business to an unprecedented degree," he said. "And now, with so many past ways of doing work no longer viable for the time being, businesses must adapt to a dramatically changed set of expectations, norms and possibilities. Because these changes tend to involve an even greater technology component than before, the insightful use of data has become a fundamental determinant of the success or failure of business strategy."
With a second wave of lockdowns to stop the surge of COVID-19 cases underway in Europe, many US-based businesses are also planning for the possibility of lockdowns, which may be targeted at specific areas, as well as possible changes in the US' COVID-19 response in the event of a Biden presidency.
According to Friedman, there will be a trend of more uniform responses to the pandemic as more data is gathered.
"As we learn more about the coronavirus and the effectiveness of responsive measures, you can expect a greater degree of commonality among state-specific regulation and a more prominent component of national rather than state or local-based rules," he said.
Instead of focusing on government regulations, Friedman advised businesses to focus on stakeholders' wellbeing instead.
"Regardless of what form the changes might take, businesses would be well-advised to place comparatively little emphasis on any government mandates. This is because if you are truly seeking to ensure a safe workplace and protect all who depend on you, you're probably going well above and beyond any minimum legal standard. Invest in meeting the needs and expectations of your stakeholders and the rest will fall into place."
Another issue that was exacerbated during the pandemic is that of data privacy, especially with the increased level of contact tracing needed to stop the spread of the virus.
"As with coronavirus risk management, don't just build around the letter of any privacy regulations," Friedman said. "Understand the expectations and concerns about data privacy, and then do a deep dive into how privacy risks apply to your organization.
"Assess what private information you maintain, where it resides, how it flows, how it is stored and for how long and what vulnerabilities exist at each step. Learn from others about unanticipated ways in which privacy breaches or omissions can occur, and apply this knowledge to your organization. Make sure to incorporate ways in which all this might have changed, such as what new vectors and vulnerabilities might arise, as a consequence of the pandemic. Internalize the concern and have it in front of mind. Don't be afraid to seek an independent point of view, and accept that this requires an investment in time, energy and resources."