Seven tips to protect your organizations' communications amid the pandemic | Insurance Business Australia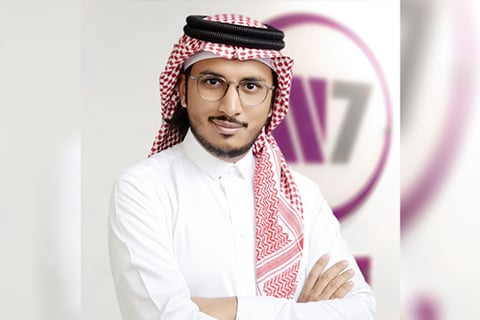 The COVID-19 pandemic has exceeded expectations with regards to its spread and severity, leading the World Health Organization to declare it a global health emergency. As businesses and other sectors experience massive disruption, organizations must consider the risks posed by a breakdown in communications, which could cause further confusion or spark panic among employees, customers, and other stakeholders.
W7Worldwide, a communications consultancy based in Jeddah, Saudi Arabia, released a report containing a list of seven important steps organizations must consider during these times of crisis.
"These challenging times are taking their toll on the society on several fronts including the health and the business front," said Abdulrahman Inayat (pictured), director and co-founder of W7Worldwide, told Corporate Risk and Insurance. "There are numerous reports about businesses closing down, people losing their jobs, and quarantines. These businesses facing a crisis must do all they can to protect their reputation.
"There is a glaring need to develop solid corporate communications to protect the corporate reputation and weather the crisis before it is too late – which is why we developed a seven-step guide to navigating through communications crises during the COVID-19 outbreak."
Establish a guiding task force of decision makers
According to W7Worldwide, the team should be ideally led by the CEO and include leaders from the communications, HR, IT, legal, and risk teams. Rapid decision making is critical as each day brings new information to light that may impact an organisation's business practices and operations. Formulate a crisis management plan and assign responsibilities, so every member of the COVID-19 response team knows who is doing what. The communications team will be responsible for developing and delivering the organisation's messages internally and externally.
Create an internal communications plan
The organisation should pre-empt and provide answers to questions its employees will have. These will relate to changes in working conditions, travel restrictions, job security, health, safety, welfare, and business continuity. Define a two-way process for reaching employees through emails, intranet, company meetings, FAQs, or a website situation room.
Create an external communications plan
This needs to reach external stakeholders, customers, the media, shareholders, suppliers and the local community. Use all communications channels available in order to engage, including social media, press conferences, shareholder meetings, website, web conferences, and email. Messages must be tailored to the audiences to maintain trust and avoid the spread of misinformation.
Prepare for a media crisis
If the organization is named in the news by being directly linked to the spread of the virus, it should have a dedicated company spokesperson in place who can address any concerns and provide reassurance to the media. Have a targeted media list ready to reach out to with company information.
Create a central information hub
This will serve as the organization's reliable source of truth where the workforce and stakeholders can find all the information they need. Always support the efforts of respective governments and the World Health Organization (WHO), referencing only their guidance, healthcare advice, and rules. Employees need to know they are protected and understand the reasons for any safety precautions and internal actions the company is taking.
Be realistic and ready
Organizations should be prepared to address the risks they may face as the world prepares for an increase in COVID-19 cases. The crisis management plan needs to address questions such as how the organization will continue to deliver if the crisis escalates, how it will handle employee illness, whether the supply chain be disrupted, and how will the business be affected by local government directives and policies.
Demonstrate corporate social responsibility
Once the organization has secured its employees and facilities, they must consider how they can support local or global COVID-19 response efforts with services, equipment or expertise and seek out opportunities to be part of the solution to the crisis.
The report also shared several best practices adopted by major companies during the COVID-19 crisis. It said that Apple committed donations of at least US$15 million to the global COVID-19 response – both to help treat those who are sick and to help lessen the economic and community impacts of the pandemic. The company also announced that it will be matching employee donations two-to-one to support COVID-19 response efforts locally, nationally and internationally.
Emirates Airlines and other airlines have been hit hard by the outbreak, with canceled flights affecting their passengers and operating crew. Emirates, the report said, adopted a proactive approach that puts people at the center of its strategy. The company activated a crisis management center and has made regular corporate announcements of the operational steps taken to provide customers and employees with peace of mind. These include waiver policies on tickets, special flights for stranded travelers, enhanced disinfection on all aircraft, and thermal screening on US-bound flights.
Meanwhile, the report cited Silicon Valley firm Avaya Technologies as one of the forerunners in corporate social responsibility. Since January, the company's teams and partners in China have been on the frontline in Wuhan, where they have donated audio and video equipment to help medical personnel perform remote consultations and video diagnostics. The company also decided to provide its Avaya Spaces collaboration software for free, to all educational institutions, including colleges and universities, along with non-profit organizations worldwide. The company also established a customer crisis team to work with public- and private-sector customers in the Middle East and has been working to enable work-from-home readiness. These efforts seek to ensure that vital citizen and business support services remain unaffected during the effort to contain the spread of COVID-19.