Taking a more sophisticated approach to people risk | Insurance Business Australia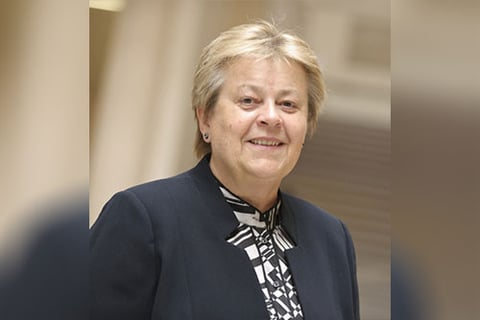 While political and cyber risks take the forefront in today's risk management discussions, people risk is one topic that also needs attention from organizations all over the world.
In a recent report titled 'Managing Risk – The Human Factor', UK risk management association Airmic warned that organizations are entering an era of unprecedented volatility with regards to people risk. As such, the most successful organizations will be those which take a new and more sophisticated approach.
According to Julia Graham (pictured), Airmic's deputy CEO and technical director, organizations seeking to address people risk must have their human resources and risk professionals work together - isolating these two functions can be detrimental to the organization.
"Quite simply, in organizations where risk professionals and HR do not sufficiently collaborate, the risks related to people will not be managed effectively or efficiently," Graham told Corporate Risk and Insurance. "There is a two-way relationship between employer and employee based on mutual expectations. These expectations are complex, wide-ranging and touch on all aspects of the business.
"Organizations that try and manage this in siloes will not attract or retain talent as effectively as possible; safety standards will focus on achieving the minimum rather than best practice; and cost efficiencies will not be realized."
She said that HR has the data to provide greater insight into the organization's workforce, while the risk professional should be able to identify the insurance solutions, particularly in the area of healthcare and employee benefits, which will strengthen HR's offering to employees, while keeping costs contained.
Graham shared several examples where the risk management and HR functions were able to work together to benefit the company.
In the first one, a passenger ship operator identified that an initiative to improve staff retention through offering improved benefits and work-life balance produced great improvement across a variety of metrics including productivity, safety performance, and reduced casualty costs. This was attributed to better retention of more experienced staff, who had previously left for jobs on shore or with competitors.
In another example, she highlighted the response of civil aviation organizations to the loss of Germanwings Flight 9525. They focused on staff wellbeing, investing in employee assistance and peer support arrangements, to increase resilience of the workforce conducting safety critical duties.
The importance of corporate culture
Another important aspect that Graham called attention to is corporate culture, which is set at the top.
"We found that the behavior and role of senior management are central to cultivating a healthy culture throughout the organizations," she said. "For example, a leadership team that has several leaders who have a 'disruptive' risk profile, risk creating a culture where it is seen as acceptable to deviate from set rules and where non-compliance could expose the organization to reputational damage."
Graham said that one of the challenges for risk professionals is to consider the potential risk posed by their leaders, either individually or collectively. While this may prove difficult, she identified a collaboration between Airmic and QBE that seeks to make positive change to organizational risk culture as a good place to start. The resource consists of two parts, a practical guide to help leaders understand the importance of managing corporate culture, and an online tool that leaders can use to assess and benchmark their existing culture, understand best practices in managing it, and create an action plan to improve on it.