Where should your risk focus be this year? | Insurance Business Australia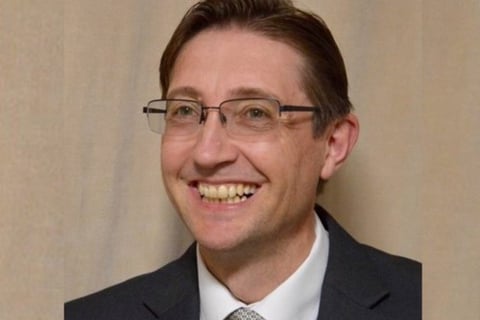 Tech, tech and more tech – that's been the theme at the forefront of many risk managers' minds for several years now and 2019 is shaping up to be no exception.
At the Institute of Risk Management, Mark Turner CMIRM (pictured), of the special Innovation Special Interest Group, compiled contributions from Sheila Milbourne IRMCert, Mark Boult CFIRM, Peadar Duffy and Clive Thompson CFIRM to get their thoughts on particular areas of focus that risk managers should be paying attention to in the year ahead – and there was certainly no shortage of ideas put forward.
"There are a number of technologies which are changing the way many organizations work," he said. "With the changes new risks will materialize (for example bias in artificial intelligence) and these will need to be managed. For example, at the end of 2018 we saw the Gatwick Airport Drone incident – a new technology risk materializing. Risk managers will need to look to the future and identify potential risks previously not seen."
So, what do these risks include? According to the group, there will be a host of changes in the use of technology that are likely to be front of mind – such as the introduction of robotic process automation; the roll-out of 5G mobile technology; an increase in the use of 'Edge computing' technology which will be accelerated by the use of IoT take-up; and the application of distributed ledger (blockchain) beyond fintech as it moves to become increasingly mainstream.
The emergence of such technologies will also create a potential skills gap that companies and corporations will need to be aware of if they want to remain competitive.
"Organizations will need to fight to keep hold of their risk personnel with analytical skills, as well as be prepared to invest further in quantitative techniques as these skills become much more prized," Turner explained.
"2019 will see an increase in demand for people with data science skills as more data driven systems become mainstream. For many in the risk management profession who already possess the ability to create quantitative models or manage complex numerical calculations, this means they have a highly valuable transferable skill.
"Organizations should do all they can to hold on to their valuable resources, as many skilled professionals will be tempted to switch careers for the higher salaries on offer. At the same time, the dominance of quantitative approaches to risk management itself may well see the demise of less scientific qualitative risk methodologies. For many risk managers, obtaining greater knowledge of quantitative risk techniques should be regarded as a 'must have' skill as we move towards 2020."