Why 2019 is the year of proof | Insurance Business Australia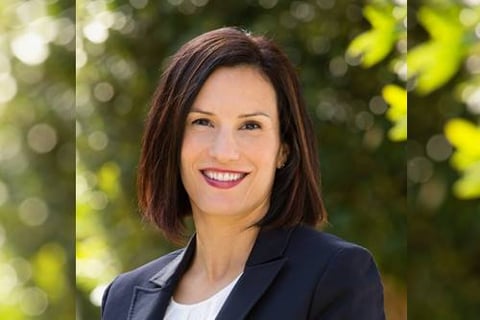 In the final guest post of Metabiota's series highlighting predictions for the insurance industry in 2019 , Véronique Grenon (pictured), Metabiota advisory board member and managing director/global insurtech research lead at Guy Carpenter, highlights the ways companies can evaluate their return on technology investment. Since the speed at which companies today have to show results is much shorter for start-ups than for large insurance corporations, and a lot of insurance companies have invested in technologies, both sides will be asked to prove the approach and show the returns, which is why 2019 is the year of proof….
With lots of enthusiasm, but many siloed pilots, few insurance carriers have a well-established and mature strategy for partnering with insurtech companies. Insurers and their employees are instead at the stage of building business cases for injecting technology and engaging with insurtech start-ups. But the return on equity equation to prove the benefits is not so simple. For the numerator of the return on investment (ROI) equation, it's important to evaluate how to quantify customer satisfaction and retention, while also expanding risk appetite and investing in full-time equivalent employee reduction. In tandem, it is also important to quantify the risk of disrupting an insurance process that functions well but is not up to the standards that consumers have come to expect in other industries.
So, how does a carrier prove to its management and its board that partnering with insurtech start-ups can provide operational efficiencies and "tech proof" their company for the future? This year may be the year where carriers have to build this ROI, especially if they have a limited budget for innovation and want to continue creating partnerships.
Paradoxically, insurtech may face similar challenges but for different reasons. The amount of investment in insurtech companies has been steadily increasing since 2010 but the number of concluded transactions has been flat in the last three years. It's not uncommon to see large investments in a small number of insurtechs. For example, in 2018, the top 10 insurtech deals accounted for over 70% of the total capital raised by insurtech start-ups in Europe. To benefit from large investments, insurtechs need to prove that their offerings solve the true needs and deficiencies of carriers. Novel data sources, analytics and technology are only useful to insurance carriers if they truly have the potential to improve customer experience, create operational efficiencies or provide new, non-competing growth opportunities. If insurtechs don't establish those proofs soon, they risk losing the race.
Therefore, efficient proofs-of-concept seem to be a necessary step to evaluate potential returns, for carriers to convince their management to support future partnerships, and for insurtech start-ups to obtain more funding.
Where to start?
Few statistics are disclosed on proofs-of-concept and returns achieved by carriers that partner with insurtech start-ups. Some start-ups publish case studies but it's difficult to extrapolate benefits across carriers' disparate books of business. The pricing models, underwriting rules and IT architecture of each carrier are so different that one cannot put much weight on returns published.
Each carrier needs to establish its own strategy for conducting proofs of concept. Those should be grounded in science and engineering, with an emphasis on proving positive results and evaluating the risk. As an example, Metabiota is an insurtech developing the epidemic risk modeling market. With each new index that proves infectious disease risk can be accurately measured, Metabiota validates its approaches through academic review. Recently, their Epidemic Preparedness Index was peer-reviewed by BMJ Global Health. This type of proof of concept is critical for the insurance sector to have ahead of any adoption and utilization in underwriting.
The offerings need to be examined to prevent systematic issues and the benefits need to be weighed against the risks, including privacy, cybersecurity and liability. Proofs-of-concept take time and cost money for both insurtechs and carriers.
The filtering process to select the best start-up for proof-of-concept needs to be robust and well thought through. It should start with a well-developed understanding of the business problem, goals and definition of success or failure.
Carriers should have a broad understanding of the insurtech offerings aligned to the key issues identified by the carriers, their employees, agents and policyholders.
Carriers should evaluate the start-ups operating in the selected space prior to the final start-up selection. Creating a selection workflow will save much time for everyone and increase the chance of positive results.
Should trends continue, 2019 could be a year of focus and proof for both insurtech start-ups and insurance carriers. Will 2020 be the year of execution?