Willis Towers Watson on why COVID-19 can't be allowed to derail climate progress | Insurance Business Australia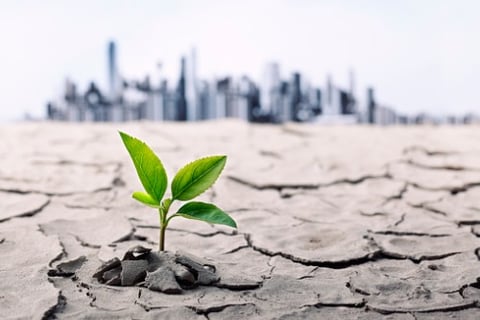 The COVID-19 pandemic is a situation that cannot be compared to anything in our lifetimes to date, and hopefully never will be again. However, amid such a unique set of circumstances there is a risk that we focus so much attention on dealing with one problem that we overlook those that already existed – and at the top of that list, sits climate change.
That's why with the COP26 UN Climate Change Conference being delayed until next year, a global coalition of insurers, banks and investors has spoken out about why it's vital not to stall progress on building greater resilience.
It has highlighted the threat of operational disruption, human suffering and asset damage as a result of climate risks and disasters – with the latest wildfires in the US being the perfect illustration. The Coalition for Climate Resilient Investment (CCRI) noted that as modern societies are now highly dependent on critical infrastructure assets, supply chains and networks, it's become crucial to integrate physical climate resilience into their investment.
"The pandemic continues to hold the world's focus, but it hasn't stopped any other pre-existing health risks and economic shocks," said Emma Howard Boyd, chair of the Environment Agency and CCRI co-chair. "Risks like storms and droughts will only get worse with climate change. Countries and businesses that prioritise short-term considerations ahead of long-term resilience will inevitably sow the seeds of future major crises."
Her words were backed by the leader of one broking giant – Willis Towers Watson CEO John Haley is firmly of the belief that COVID-19 has only exemplified the "chilling clarity" that widespread costs of extreme events far exceed the upfront costs of preparatory measures.
"Just like climate risk, the pandemic has been a systemic tidal wave, ripping through countries at speed, leaving behind profound socio-economic destruction," he said. "We cannot afford to put on hold the more efficient, risk-informed investment decision-making to help save lives and economies from the foreseeable shocks in the years and decades ahead."
The coalition pinpointed two areas of focus:
Adapt now or pay more later – Meaning that companies that don't integrate risks early could end up locking in outdated infrastructure and face revenue disruptions.
Resilient assets – It's vital to integrate physical climate risks into investment decision making.