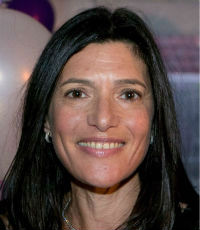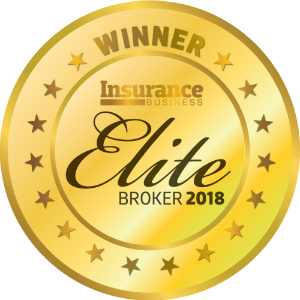 2. Bonni Gordon, Global Risks
GLOBAL RISKS
Bonni Gordon is the principal of Global Risks Australia, a Sydneybased boutique general insurance brokerage that operates under the motto 'Strong relationships, superior solutions'.
"Our focus is on medium to large private and ASX-listed corporations and a uent individuals and families," Gordon says. "We transact in all classes of insurance; however, we are not arrogant and employ the services of external specialists if and when required in order to provide the best possible advice to our clients."
Gordon puts her success as a broker down to a willingness to stick to her principles. "Whilst premium is a driver for many brokers – especially in the current market – I think to succeed, one must adhere to your principles," she says. "Mine have not changed since I entered the industry – namely, to be advicedriven, [have] attention to detail, [be] customer-focused and [act with] utmost good faith. One has to understand, listen, assess, be able to negotiate and arrange programs that are tailored to that specific insured. If you are not sure, call in an expert to assist you. Your client will respect you more."
Gordon also talks about the importance of not resting on one's laurels. "Whilst one has to be competitive, it is important to keep in mind that not all products and insurers are the same," she says. "If you explain these di erences, your client can make an informed decision. The shop window of any brokerage is claims, and ultimately you are judged on how claims are handled and settled, and this invariably comes down to product and insurer, coupled with your relationship."
So, what's ahead for Gordon and Global Risks in the near future?
"We have many opportunities, which we are grateful to our loyal clients for, and we will continue to work with them and the referrals they provide as we grow our business," she says. "We want to consolidate our position in the market as a responsive, dedicated, client-focused broker. We are selective in which clients we act on behalf of, as one has two options – you can be the biggest or the best, and we have chosen to be the best!"
BONNI GORDON ON ATTRACTING NEW TALENT TO INSURANCE
"Our industry is a very exciting one to work within. However, in order for individuals to see this aspect of the industry, they need to work side-by-side with an experienced broker who is prepared to embrace them and include them in all aspects of the broking process, which must include meeting with underwriters and clients."
Company

Information
Global Risks

Level 29, Chifley Tower, 2 Chifley Square, Sydney NSW