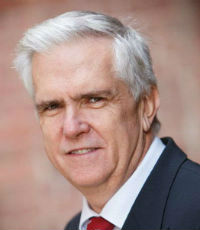 Allan Manning, Managing director, LMI Group
Managing director
LMI GROUP
It's difficult, if not impossible, to think of an industry figure who is as academically and professionally qualified on the subject of insurance as Allan Manning. The LMI Group founder and managing director, and author of nine books on insurance, is one of the industry's most respected voices. He continues sharing expert insights via his own blog (www.allanmanning.com). On that site, Manning regularly writes on topics ranging from cyber risk to product recalls, and shares his responses to government activity that has implications for the sector.
Manning is an adjunct professor at Victoria University in the faculty of Business and Law, and course director in the Master of Insurance Law and Practice program. He has received impressive recognition for his work in insurance, including the 2012 Lifetime Achievement Award at the Australian Insurance Industry Awards, and in the same year a nomination for Australian of the Year.
Unsurprisingly, Manning remains a fixture on the Hot List, given the extent of his ongoing commitment to insurance. Fortunately, the wider community also benefits from his insights, as Manning regularly speaks at conferences both in and outside of the insurance space.
Company

Information
LMI Group

428 Burke Rd, Camberwell, VIC 3124