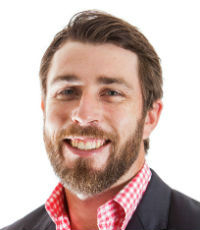 Ross Hayward, Director, Premium Funding
Director
PREMIUM FUNDING
Ross Hayward leads Australia's largest privately owned premium funding company, which writes loans for more than 45,000 businesses each year through a network of more than 1,000 brokers.
In 2016, Premium Funding launched a Pay-By-The-Month (PBTM) technology offering, developed in partnership with Ebix and involving full automation of the premium funding contract process. One year on from its release, Hayward said brokers had been praising Premium Funding's PBTM software for its ability to boost commissions and improve efficiency. At that time, the premium funder advised that more than 350,000 clients had been offered monthly payment options on their invoices, in transactions worth $1.1bn. Additionally, more than 250 brokers and ARs had adopted the product, with many doubling their premium funding commissions.
More recently, Hayward and Premium Funding launched InsurePitch, designed as a 'think tank' that provides brokers and the wider industry with a platform to fund and develop tech ideas to stave off the threat of insurtech and direct offerings. InsurePitch was developed by Premium Funding with support from Ausure, Insurance House Group, PSC Insurance, the Hollard Group, and Resilium Insurance Brokers.
Company

Information
Premium Funding

PO Box 559, Runaway Bay, Queensland, Australia 4216