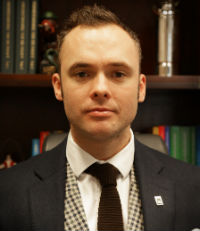 STEVEN MANNING
STEVEN MANNING
Director/Head of eServices
LMI GROUP
Age: 32
Steven Manning plays a substantial role in promoting insurance education both within and outside of the industry.
Manning manages LMI Group's suite of online-based knowledge services, aimed at arming brokers with the information they require to meaningfully advise clients on managing risk. He's created a YouTube series entitled 'Insurance Bites', in which he explains often-complex topics in plain English as a tool to address the lack of understanding around insurance and risk management in the wider community.
Since becoming manager of LMI Group's eServices, Manning has taken those services to the international market, and today LMI's eServices are used by brokers and insurers in over 50 countries. In the UK alone, there are over 5,000 broker users. On top of that, Manning also conducts training, particularly in business interruption and business continuity planning, for brokers and the wider community, both locally and abroad.
After completing the Australian Institute of Company Directors course, Manning was recently appointed a director of LMI Group, acknowledging his impressive achievements and as part of the organisation's succession planning. His aim is to become managing director of LMI Group, succeeding his father, Professor Allan Manning, one of the industry's most respected leaders. It's patently clear that Manning is already making his own mark!